In June, the Japanese Embassy in Lithuania asked us to help them celebrate the opening of a new Japanese garden within their botanical gardens in Vilnius.
(The Japanese garden has been in the works for nearly ten years, the botanical garden itself is a part of Vilnius University http://www.botanikos-sodas.vu.lt/gallery/main.php/v/dvaras/Japoniskas-sodas/)
Krzysiek, Ula and Aaron made the trip in order to share tea at this festive occasion.
(With the additional bonus that this would be the first time to visit Lithuania for any of us.)
The drive was pleasant and not overly long. We took a day for driving each way and two days in Vilnius.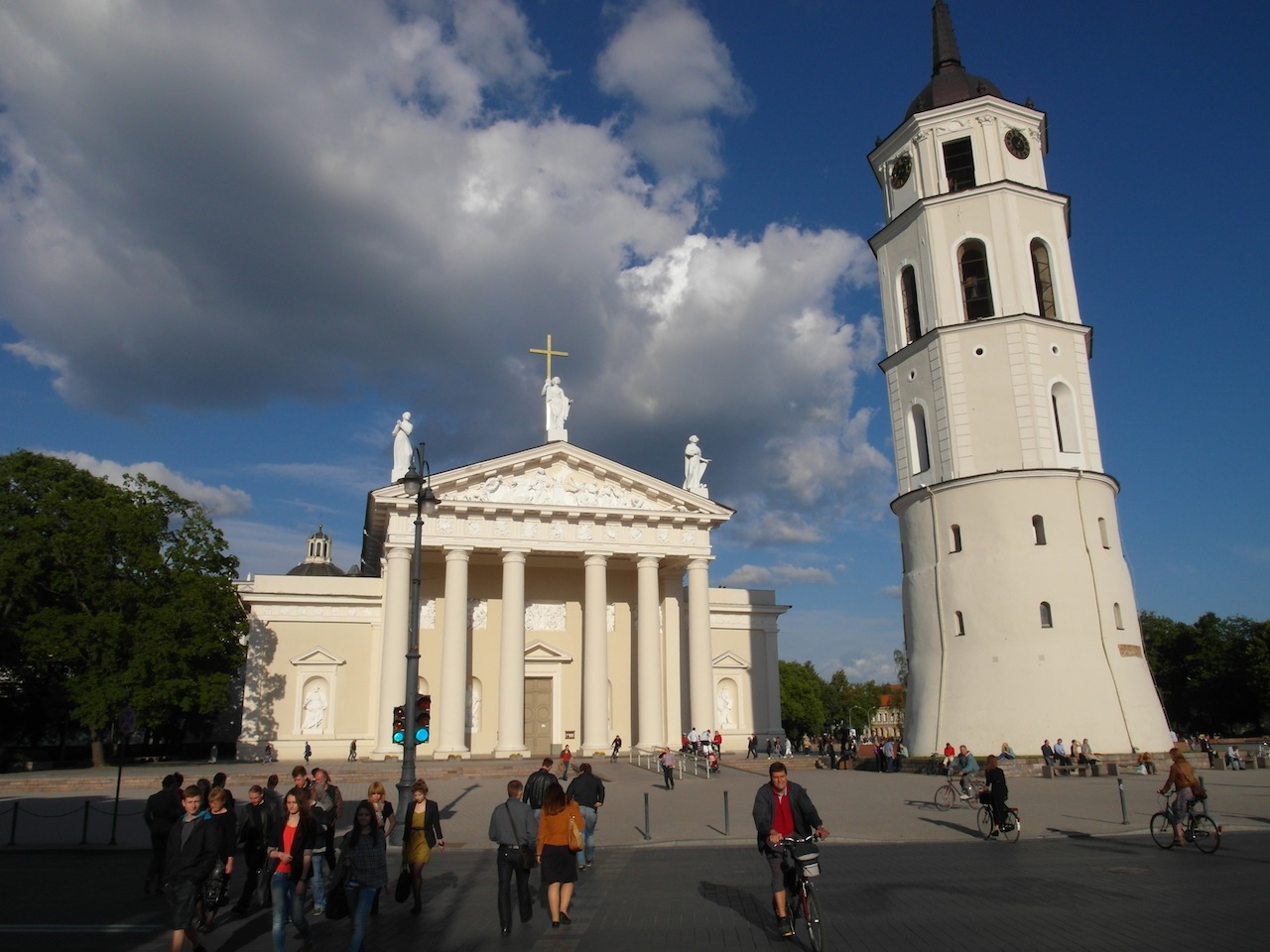 At the garden we were shown around and chose a nice spot outside where we made tea for the special guests who were there to view the garden the day before the official opening.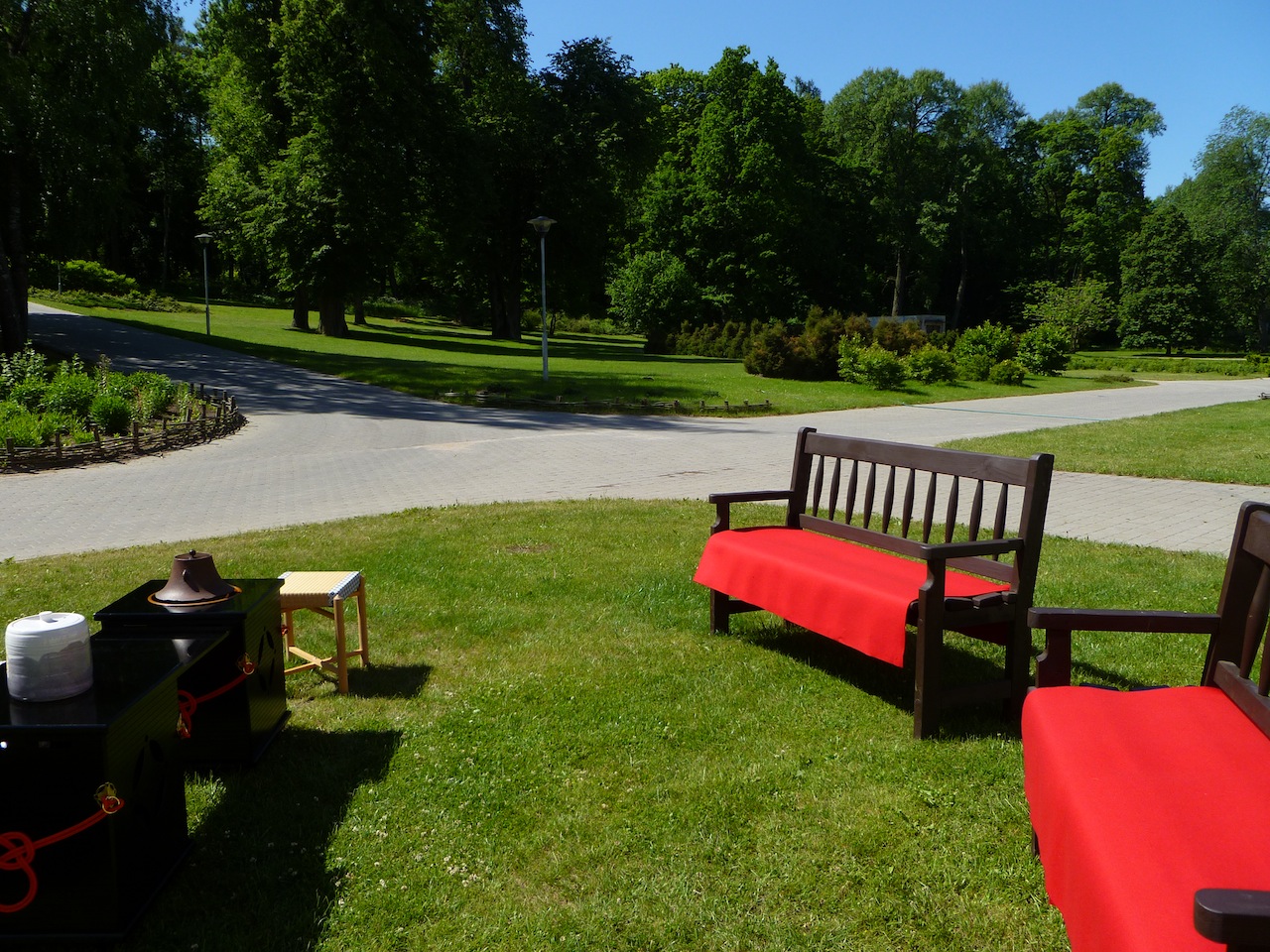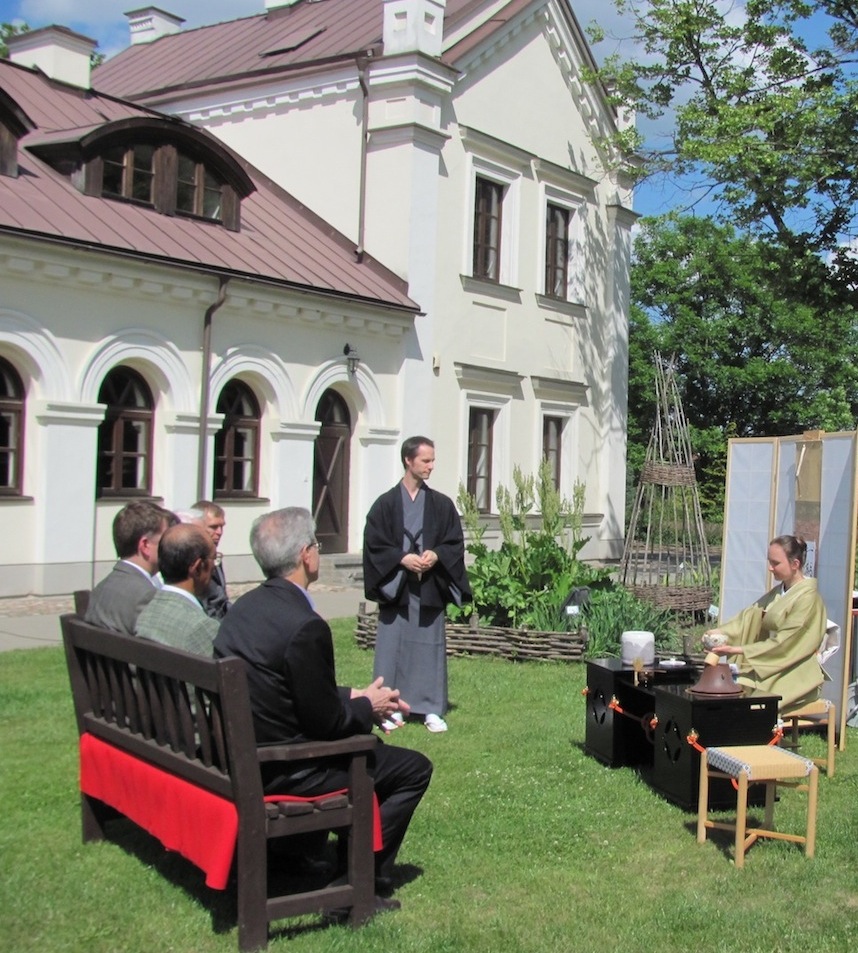 After the VIP group was served all the attendees were invited to sit with us and share the beauty of the garden.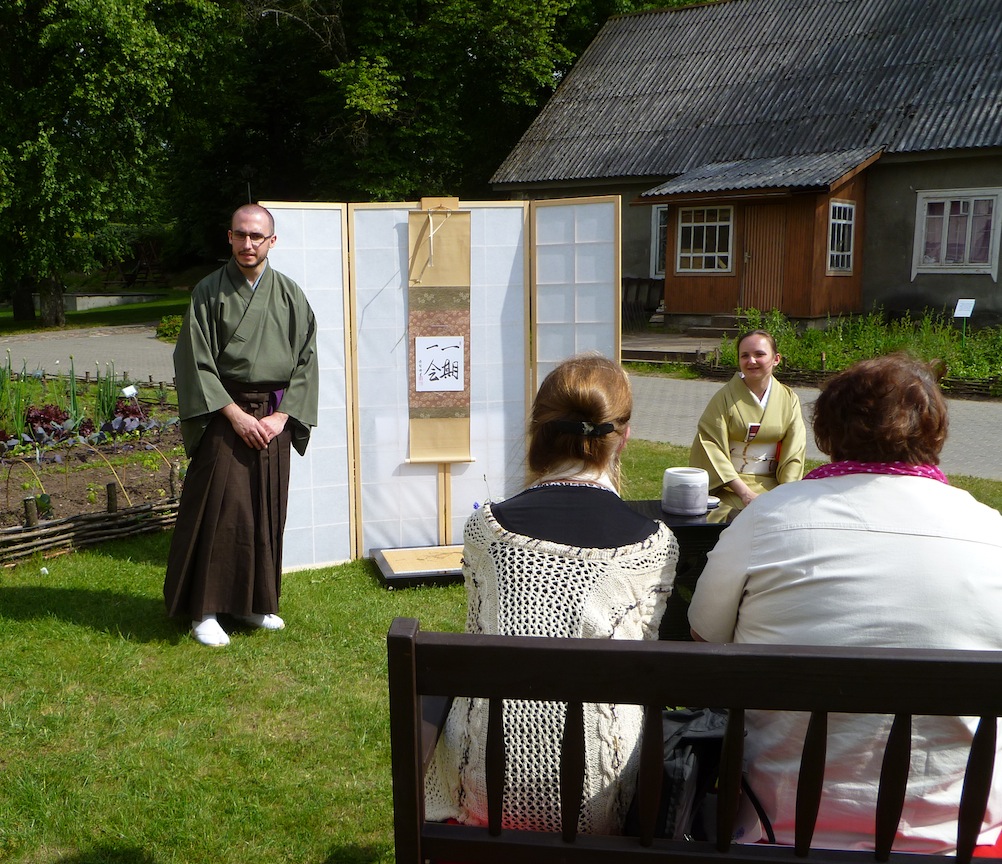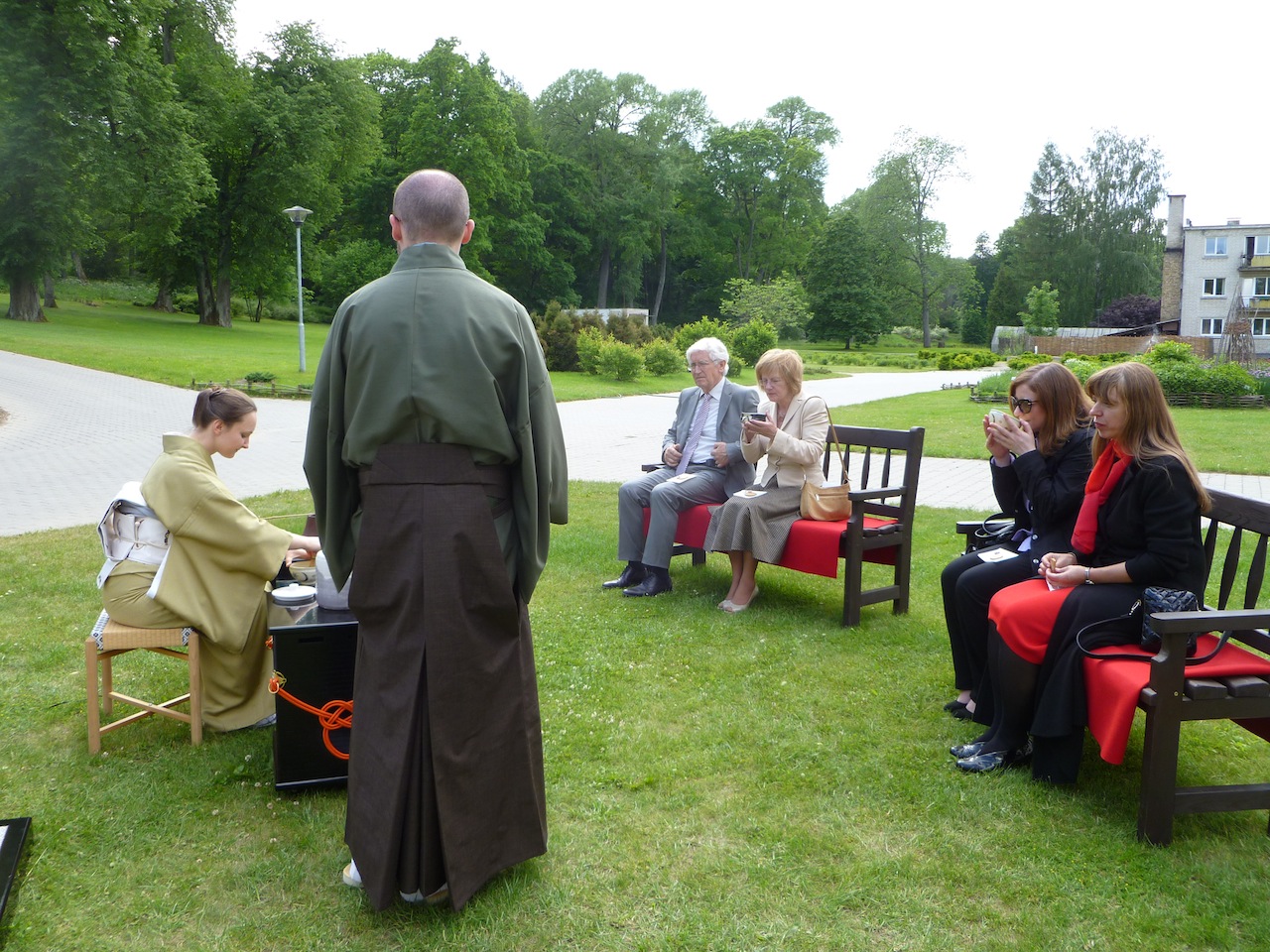 That night H.E. Ambassador Shiraishi invited all of us who had come to help to a fine dinner.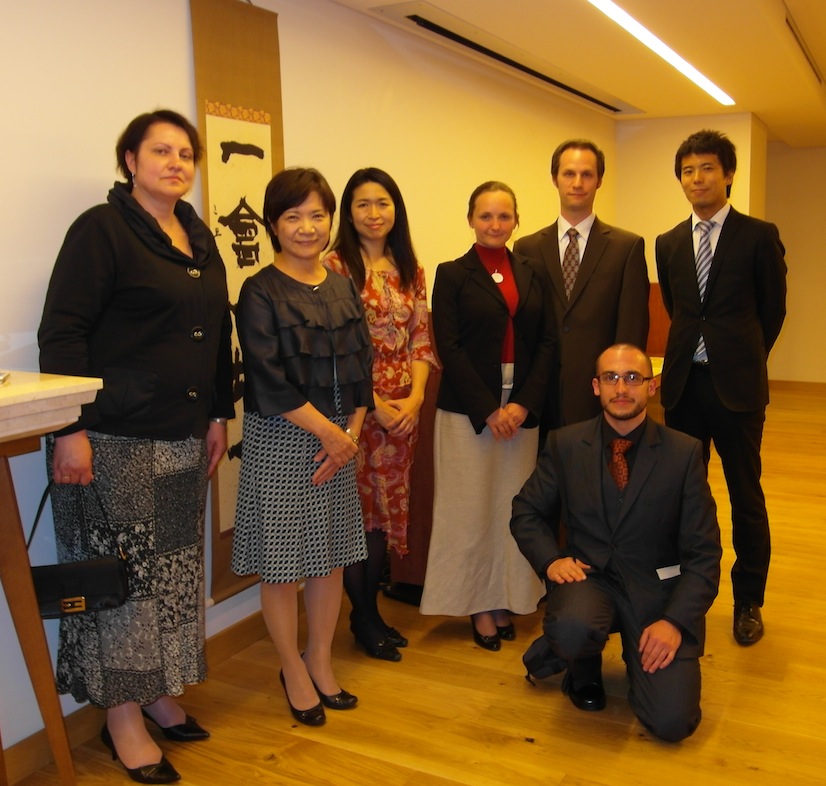 The grand opening was the next day and several hundred guests wandered the gardens,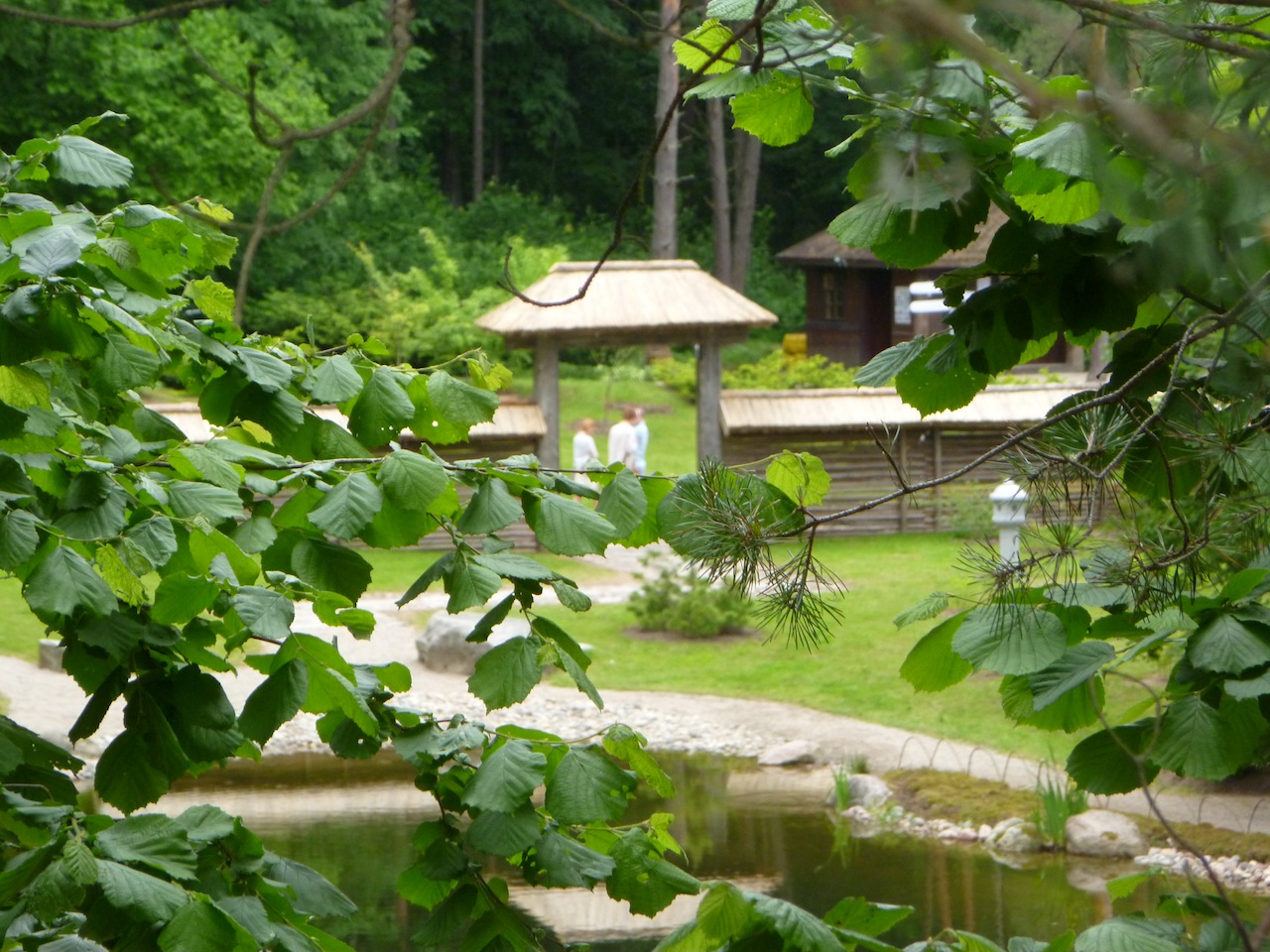 listened to koto music,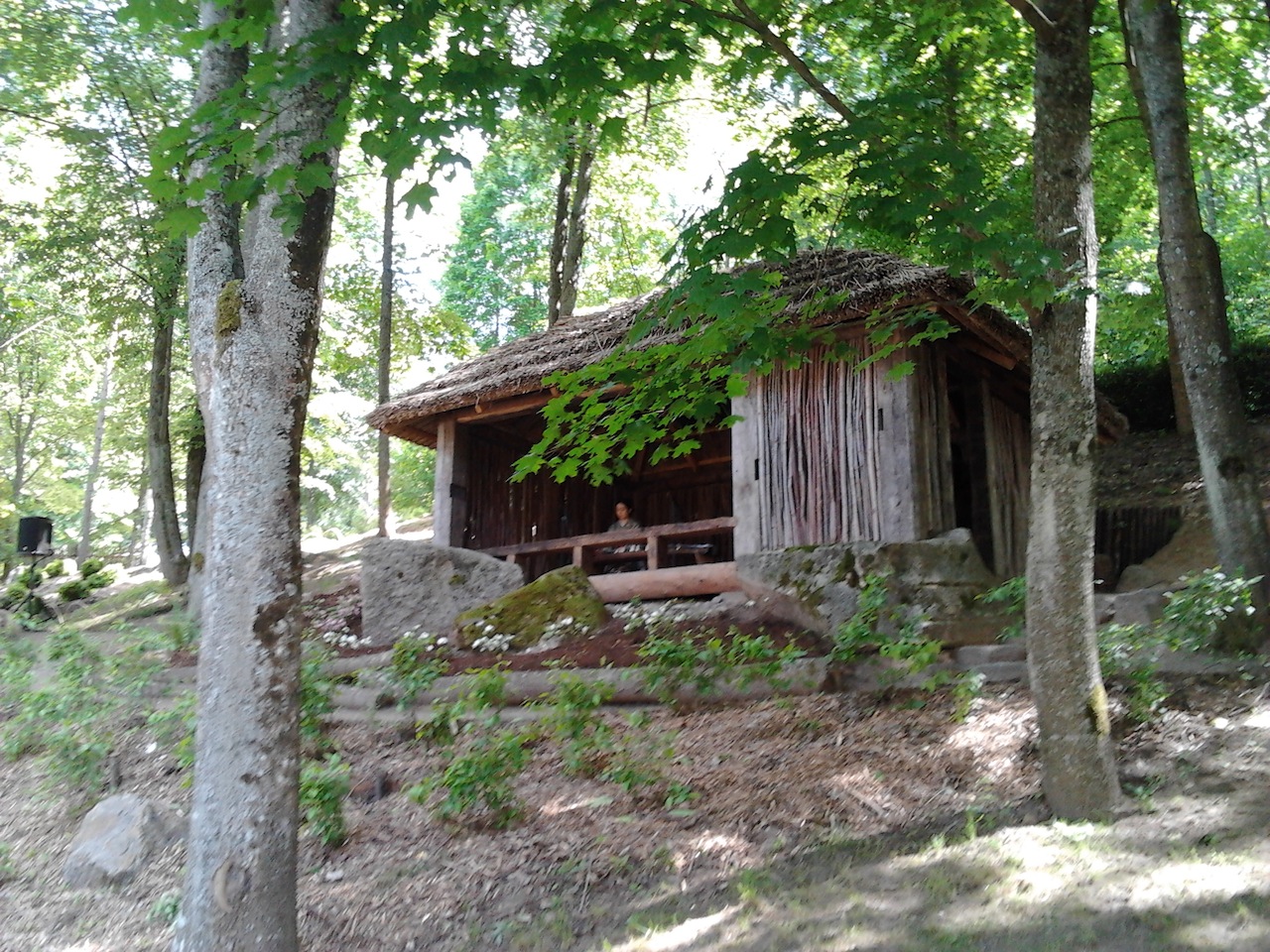 watched ikebana (flower arranging) presentations,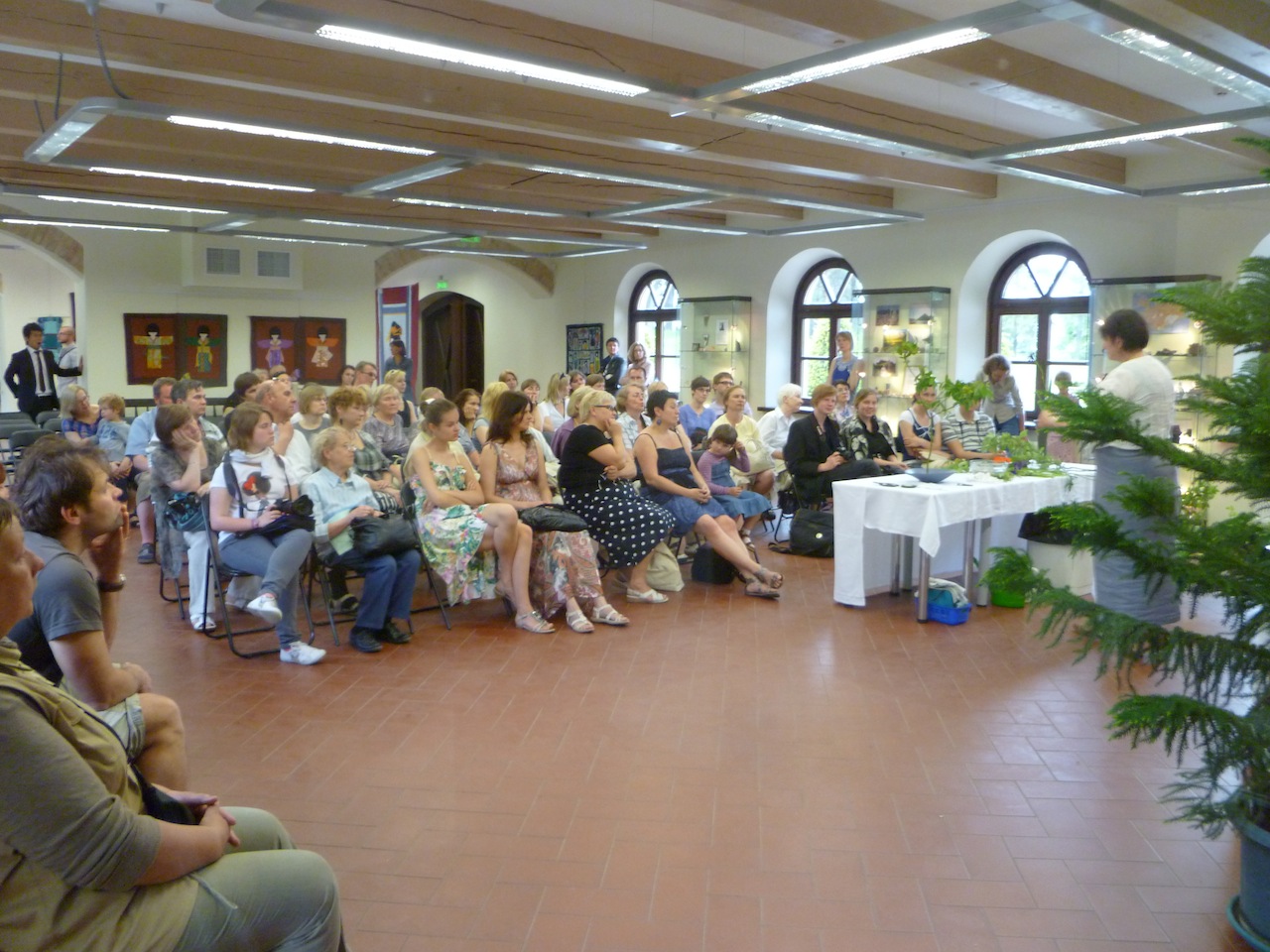 listened to us talk a little about tea culture in Japan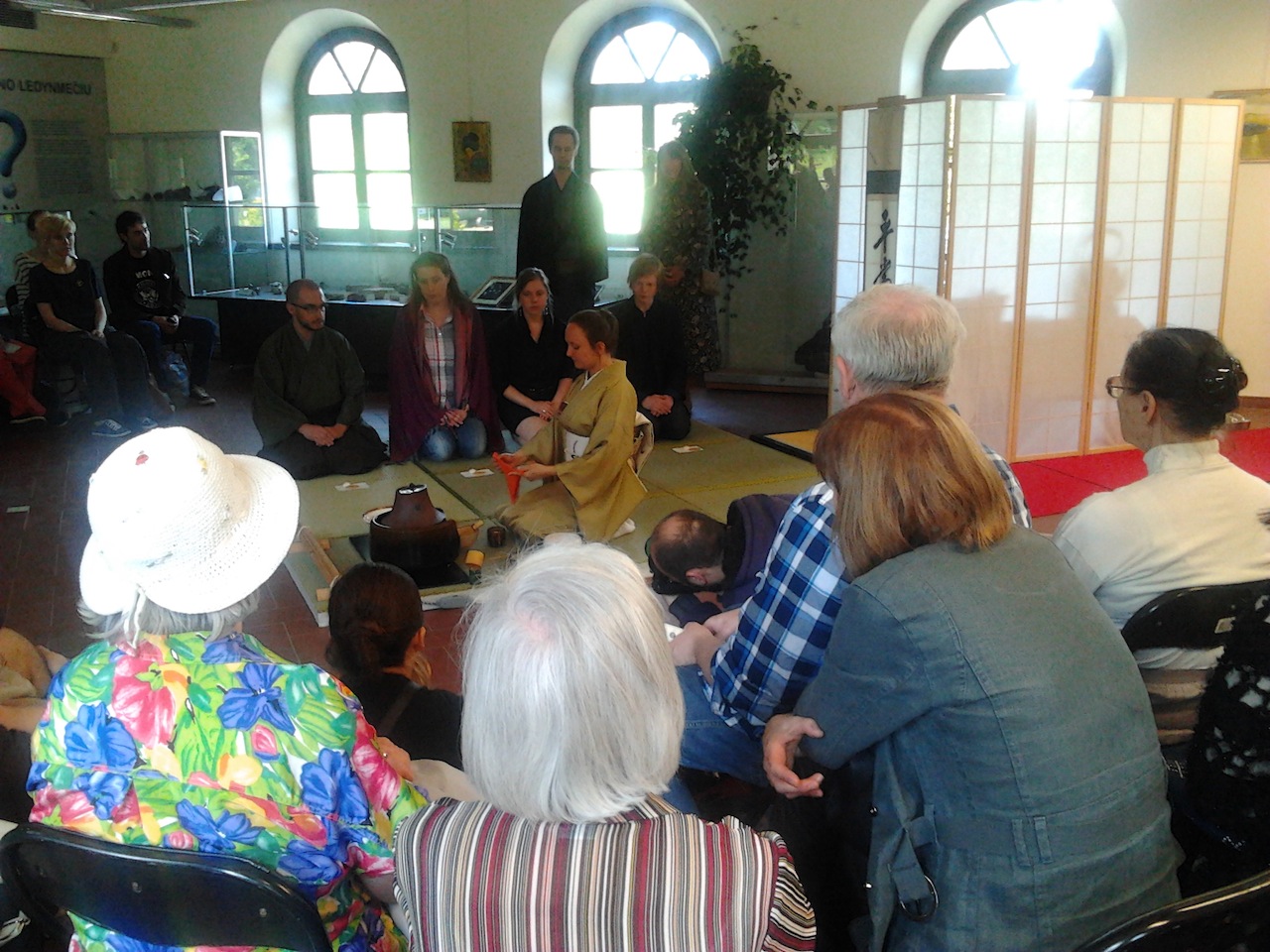 and settled in to share a sweet and tea with us.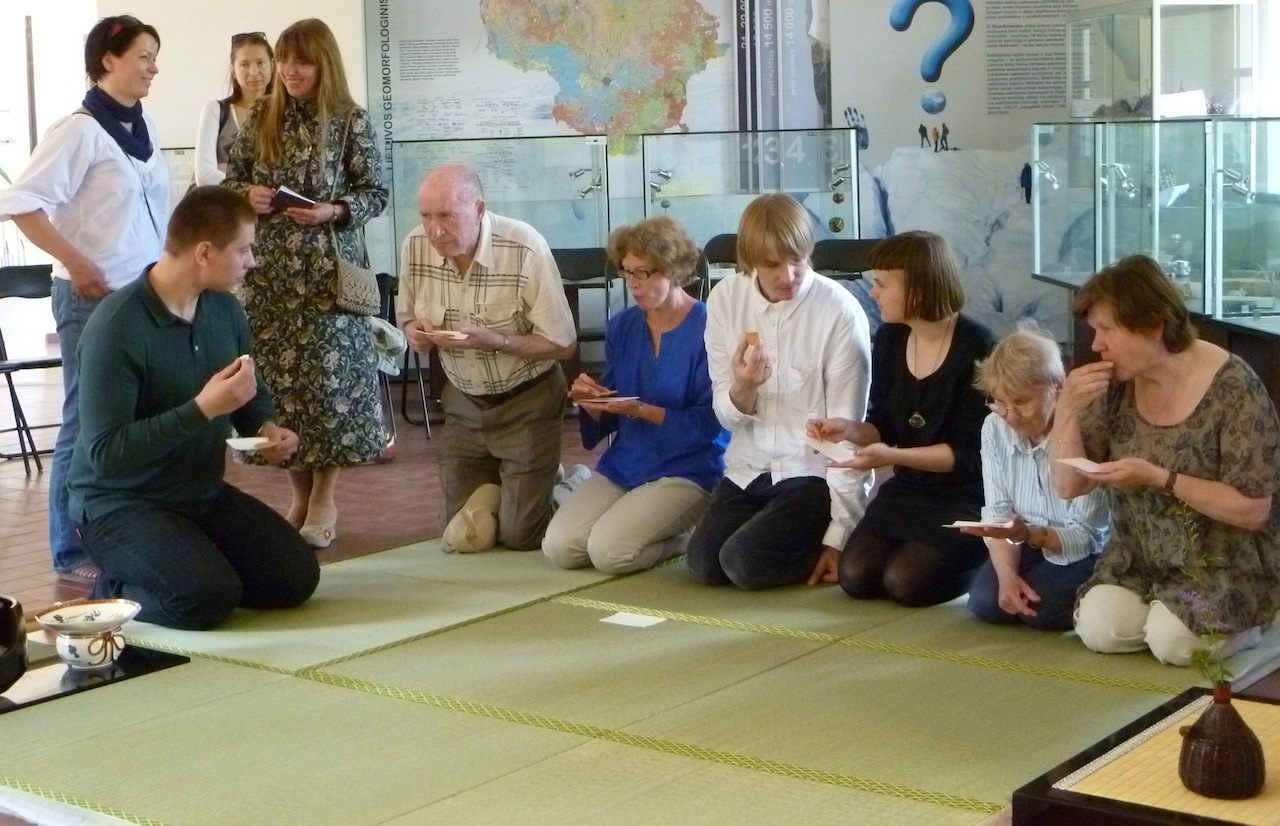 Everyone seemed interested in hearing about Japan and tasting the tea, we noticed several people mentioning magic and "reading" the remains of the tea in the bowl, it seems Lithuanians might be living close to nature and open to powers beyond the physical realm.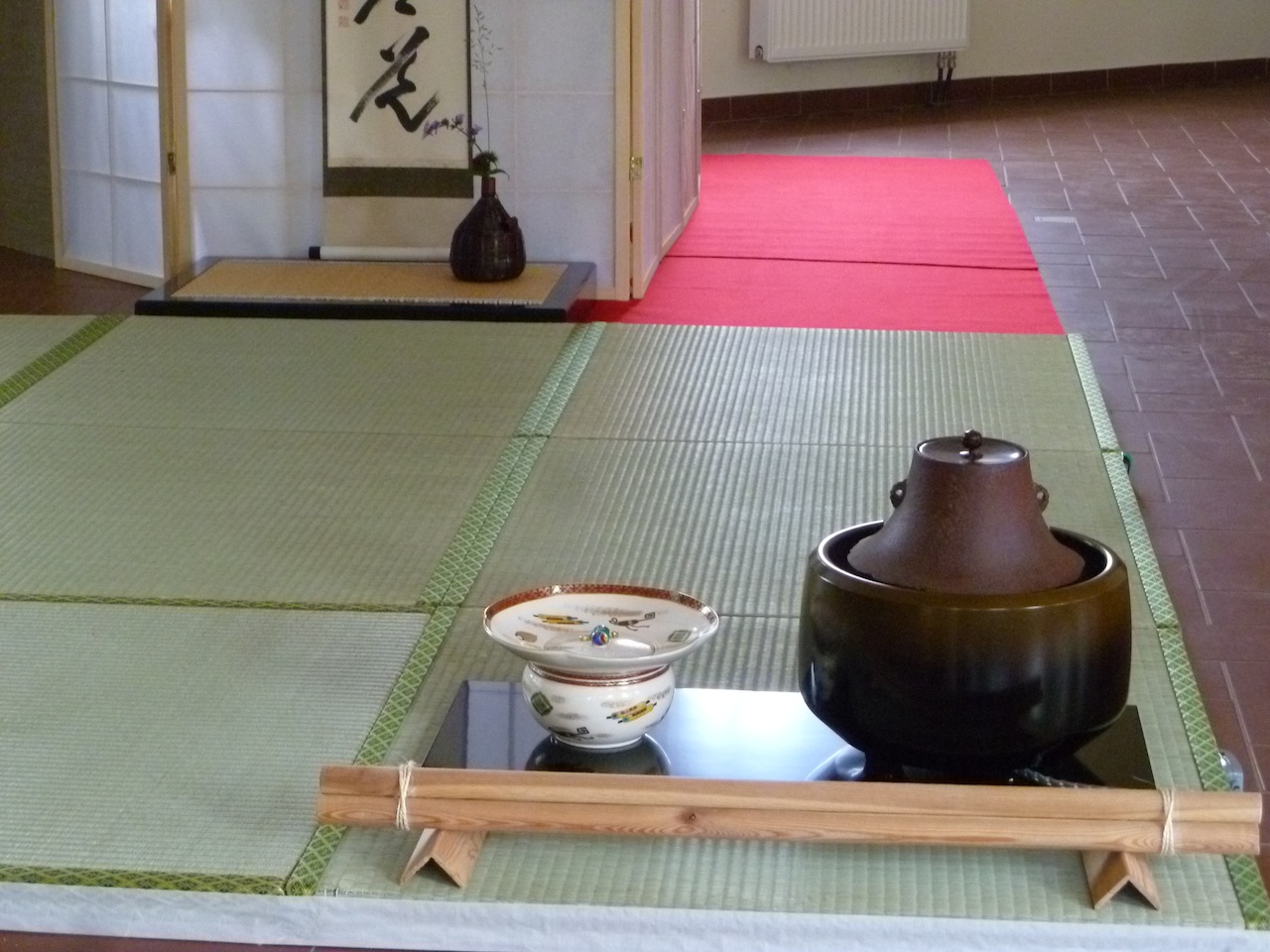 Luckily we had a helper from the Japanese Embassy in Lithuania who helped us serve all those guests. Thanks to Ambassador Shiraishi and all her staff who made this a great event as well as a fantastic memory of a rare chance for us in Poland. Vilnius was a pleasure to visit with a wonderful old-town full of friendly people. We hope to share tea in Lithuania again and recommend a trip there to everyone.