Mike gave us the chance to hold a complete chaji at his place for him and a few of his students during our stay. We took the opportunity to share some of the tea life we encountered over the past year.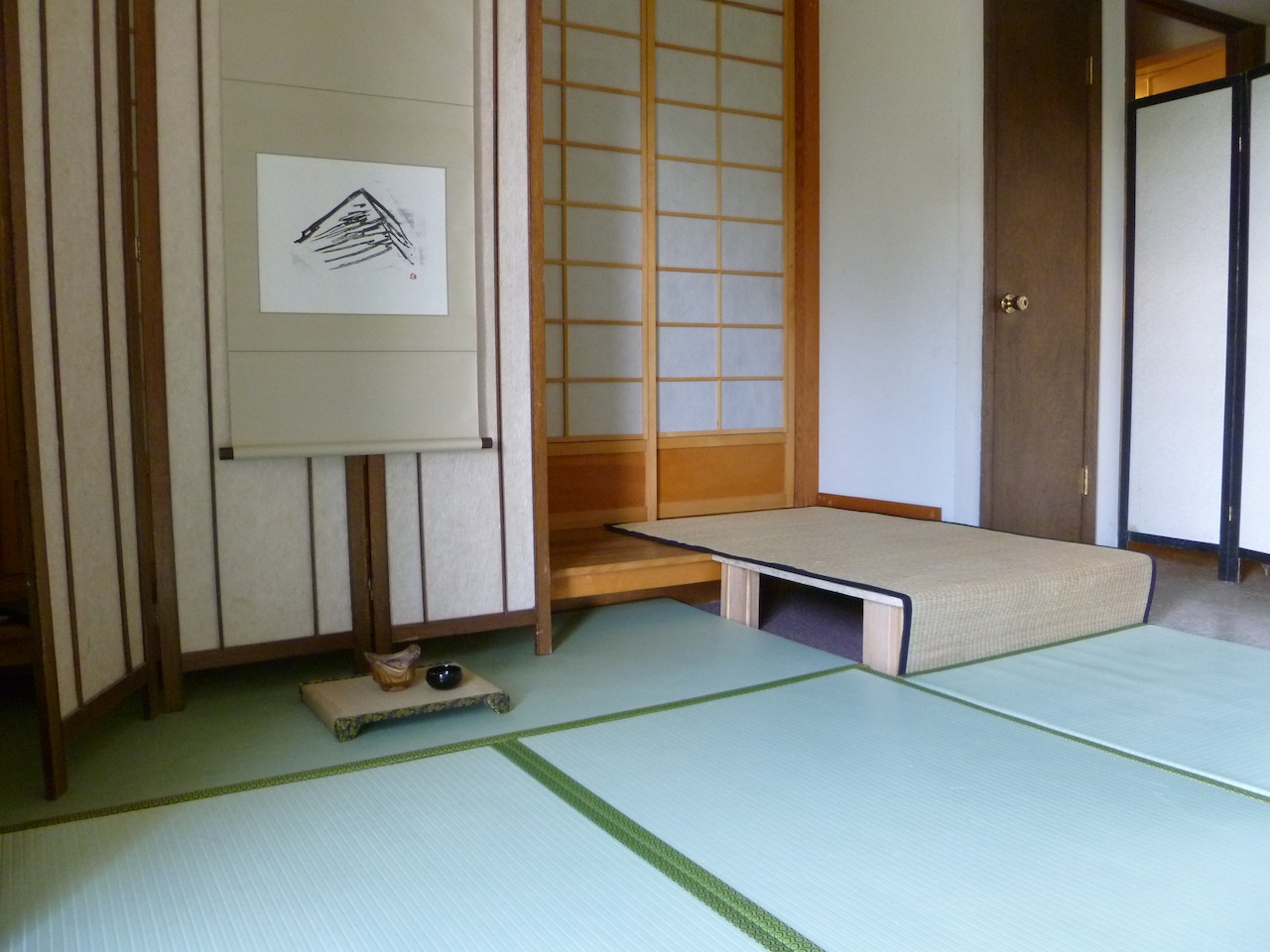 The waiting room, our somewhat subtle way of bringing the (tea) revolution into the theme. (the scroll is called "Giza Pyramid")

Sorry, for although we had a full kaiseki there are no pictures to share, we were a little too busy. Ula and Aaron shared the host tasks, Ula prepared the Sumi and thin tea and Aaron served the kaiseki and thick tea. Mike was the first guest with Lindsey and Tom as second and third.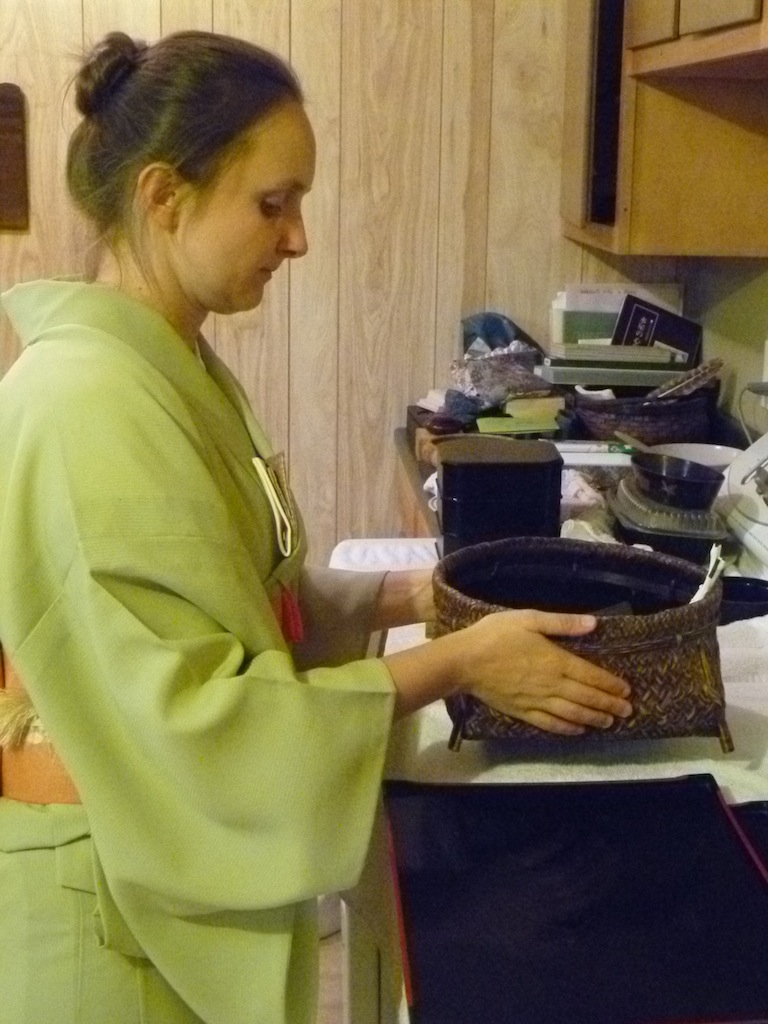 Ula prepares the charcoal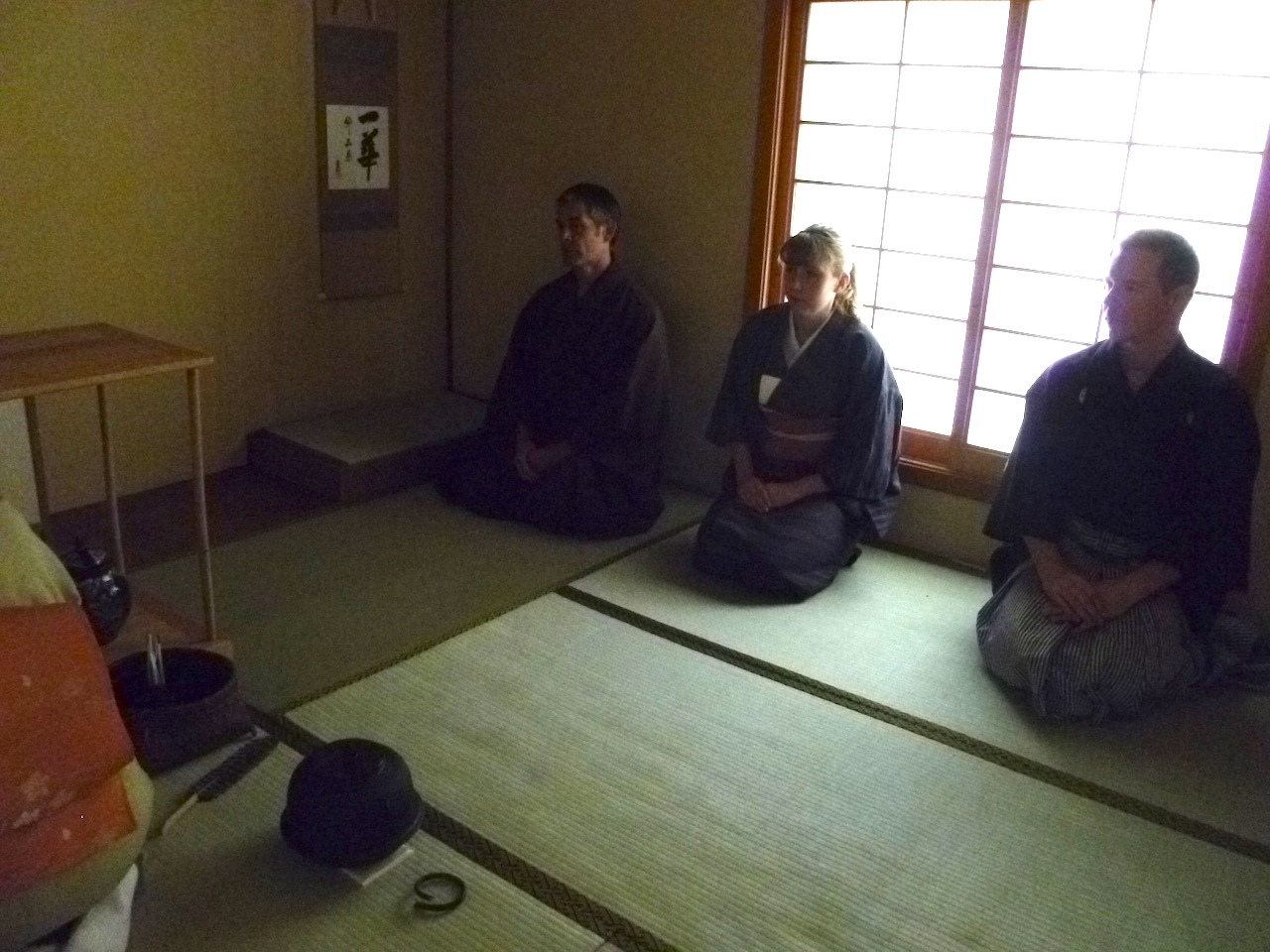 Ula lays the charcoal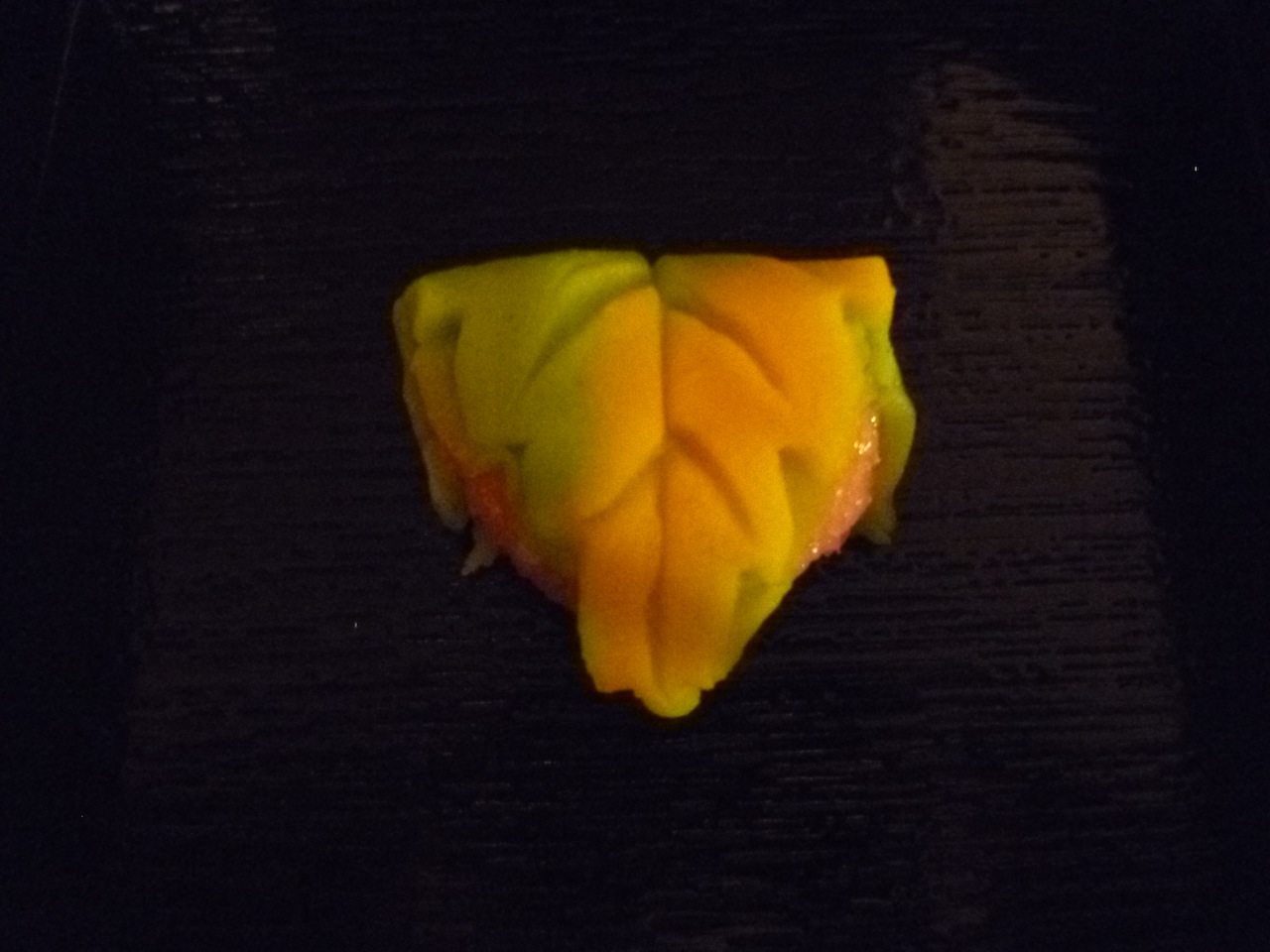 We were fortunate to have Mike make the beautiful and tasty main sweets himself while we cooked the food, we named it "Colorado Nishiki" or Colorado brocade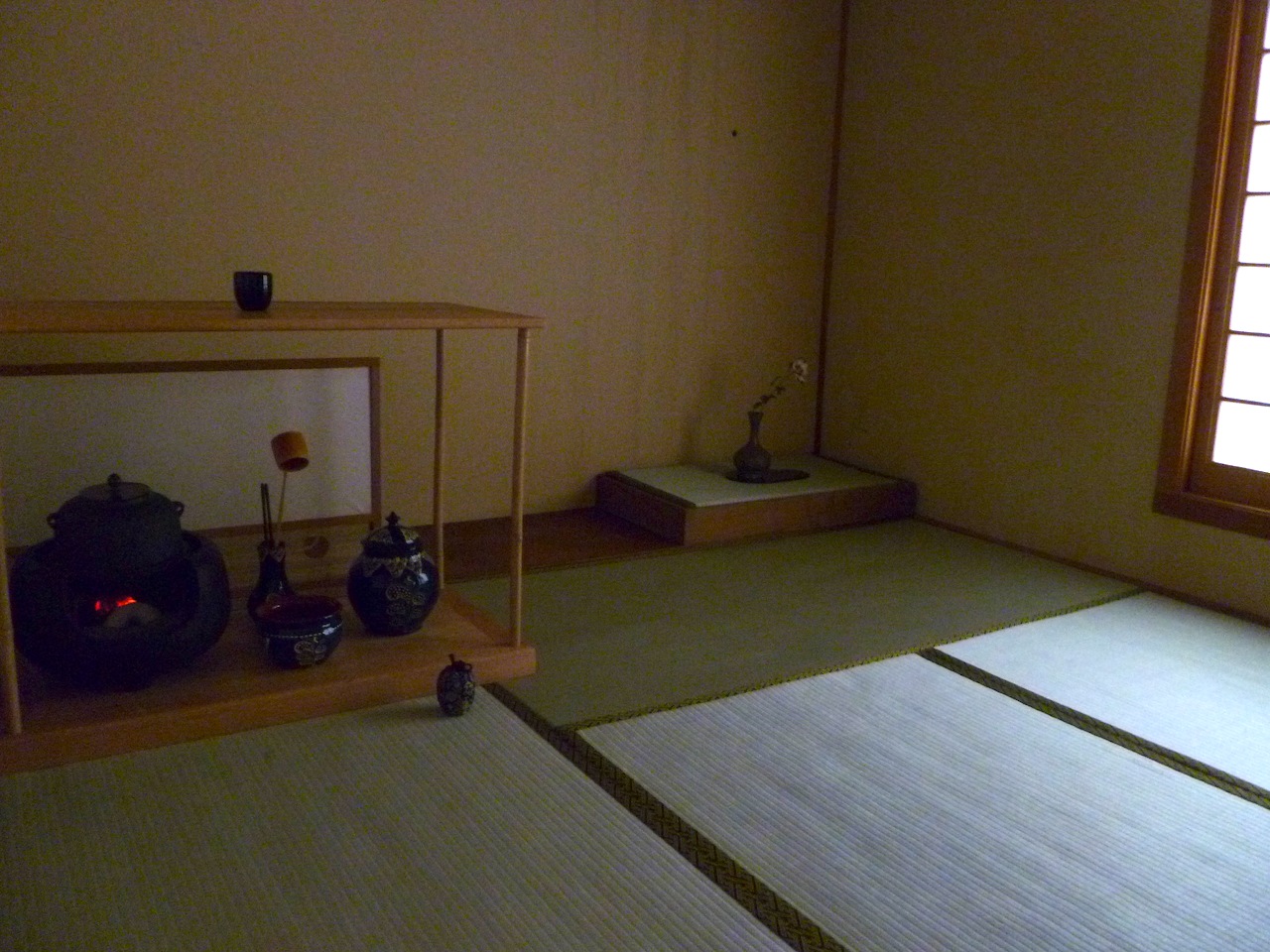 The unity is completed as we use our favorite vase from Jordan along with American, Polish and Japanese items.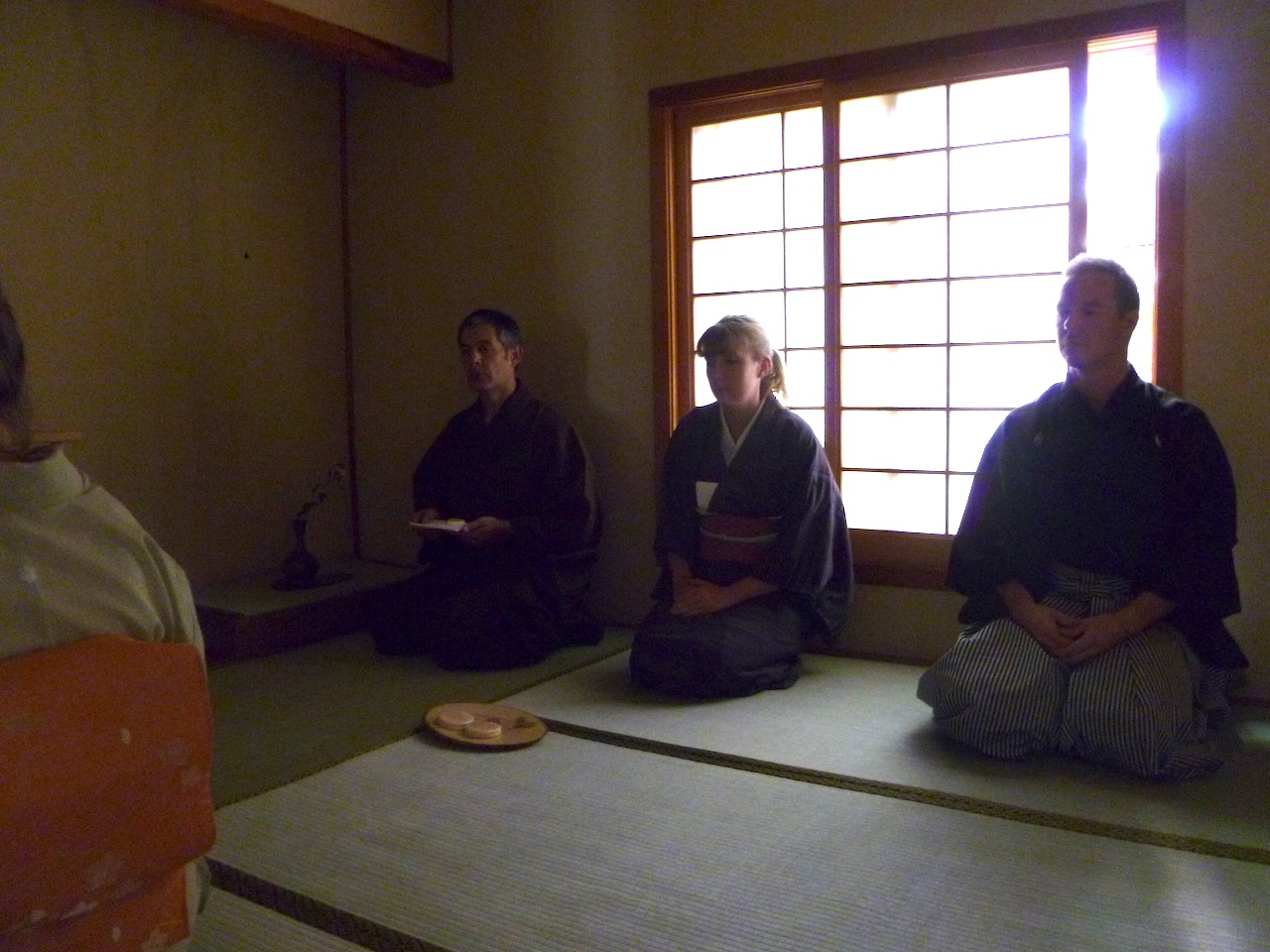 sharing the sweets before thin tea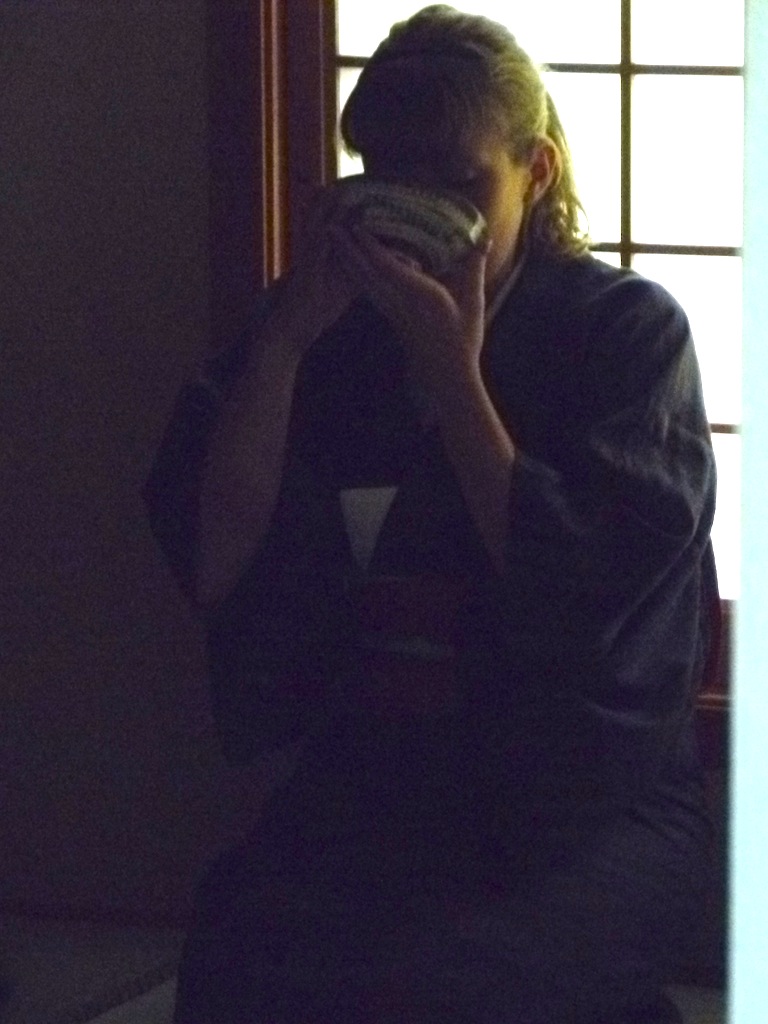 guests enjoying thin tea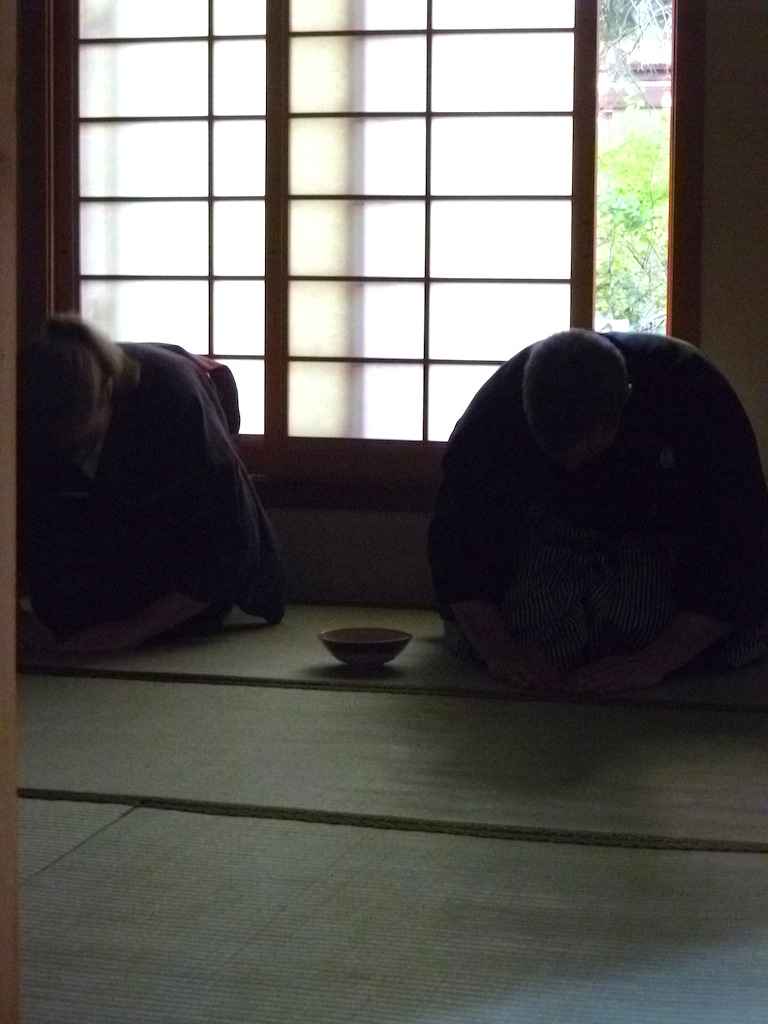 wonderful dimly lit room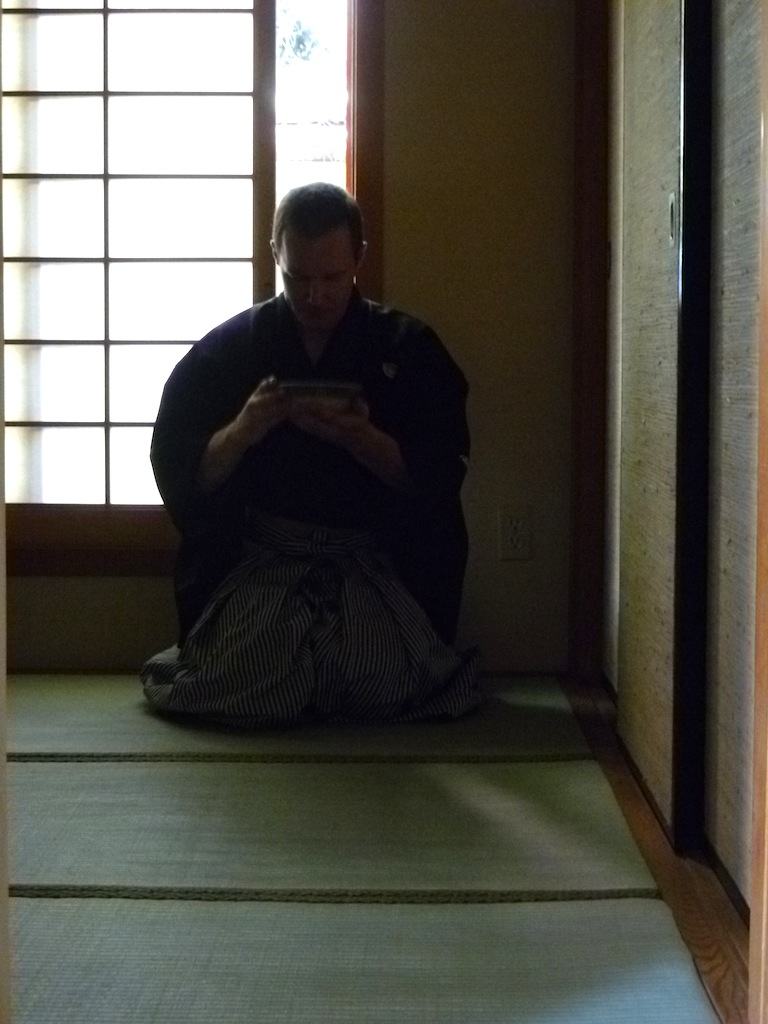 The last bowl of tea before the guests quietly leave
We took the Polish kaigu (set of blue ceramic utensils for the daisu) for Mike and brought back many great memories and experiences (as well as a beautiful futaoki Mike made) that will stay with us always. Another great day of tea and togetherness.