We were asked to share tea in order to commemorate the first kyūdō competition of the year.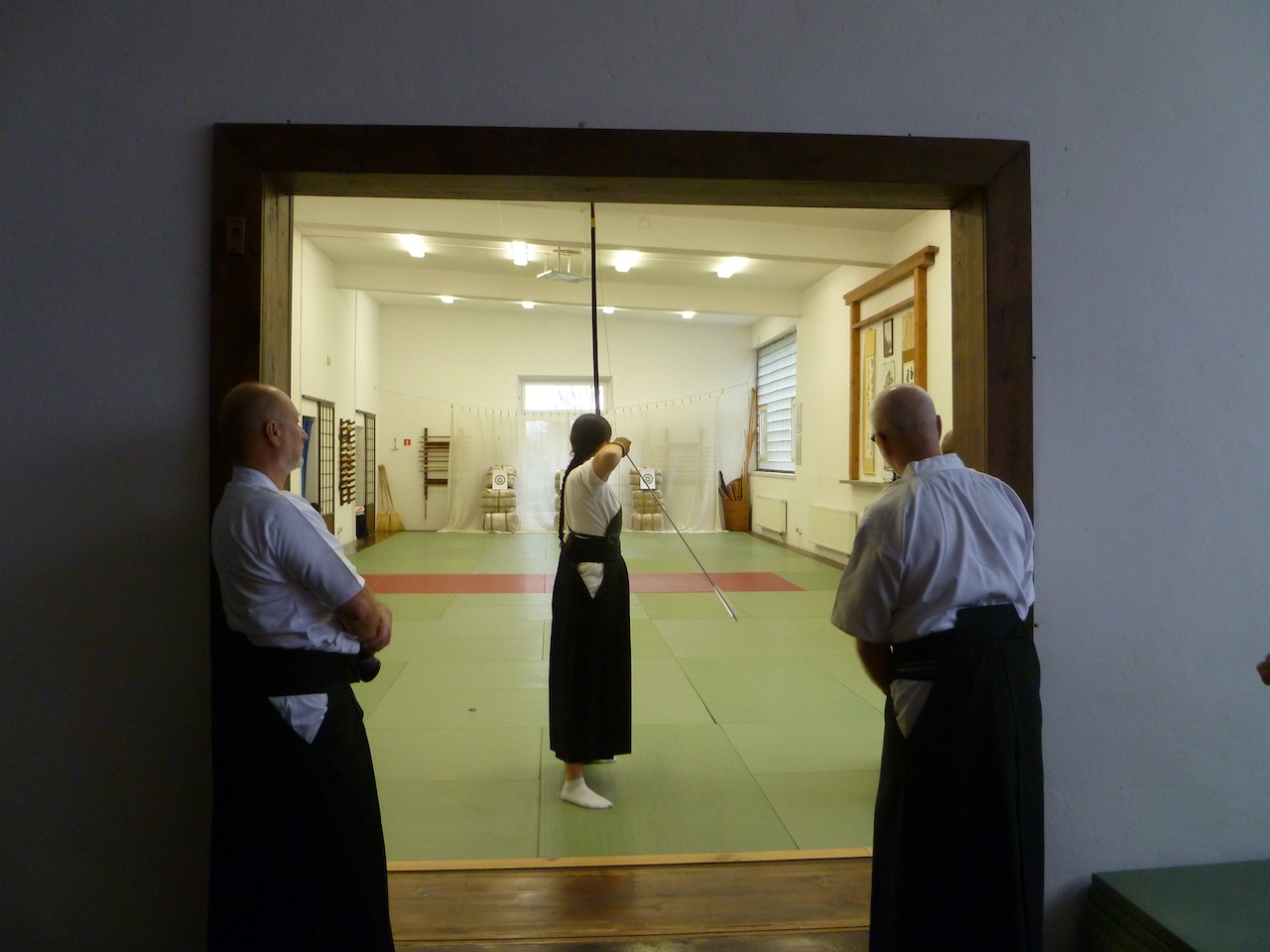 In Japanese arts there is an old tradition of holding "the first of the year" celebrations. Following suit in kyūdō, the First Shot of the New Year is practiced. In chanoyu we indulge in the First Chasen (chasenzome) celebrations.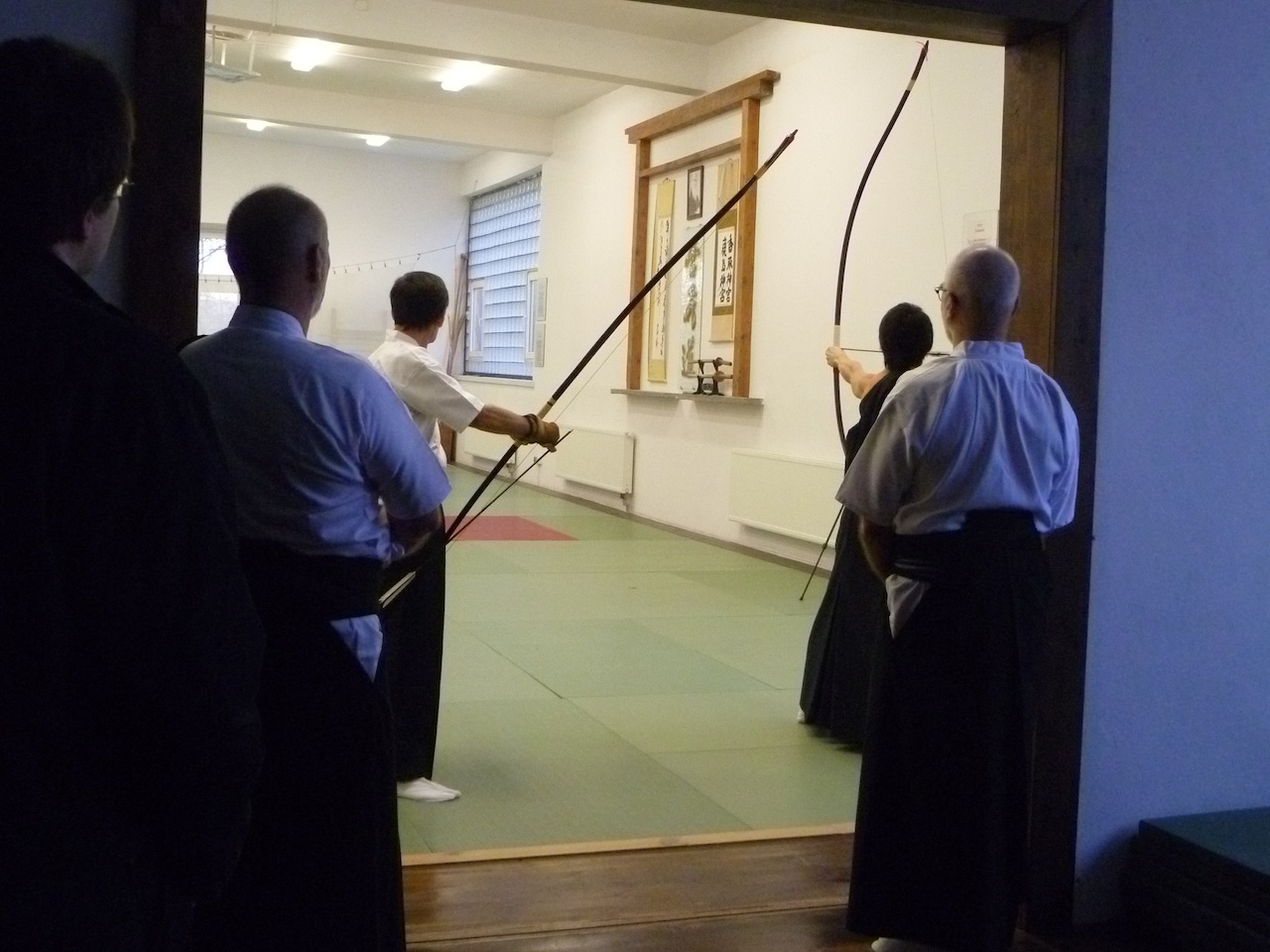 Once the competition ended the archers gathered and sat in two rows so that they could easily receive their tea.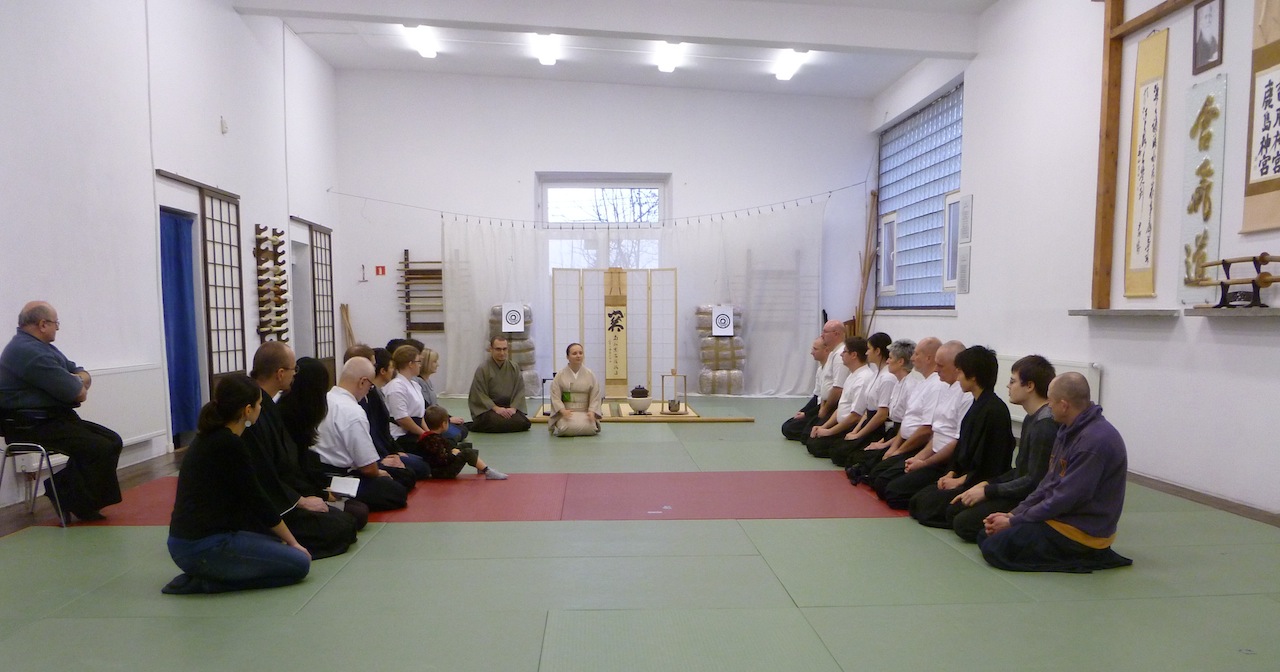 Everyone was served dark and light sweets preparing them for the tea.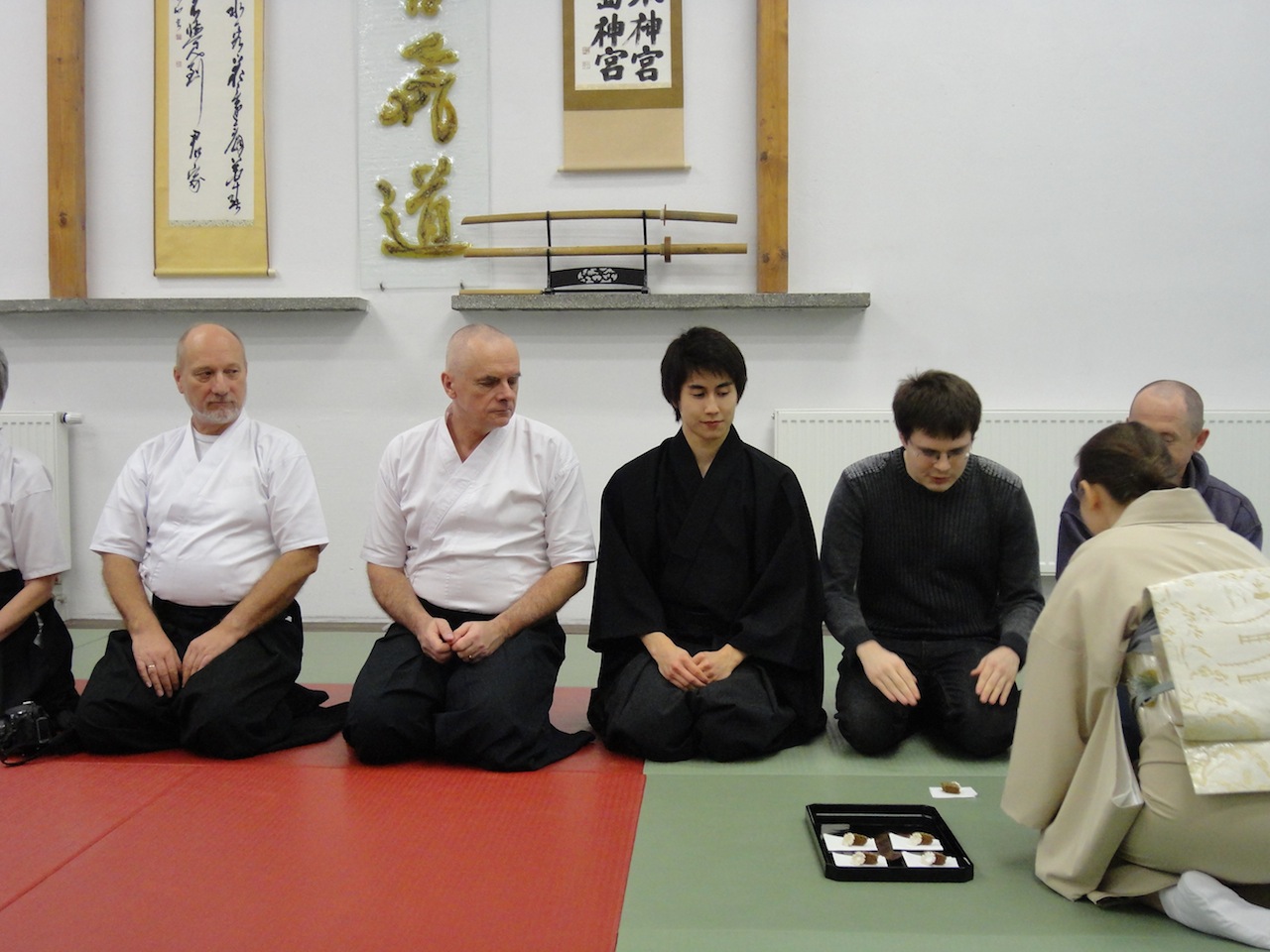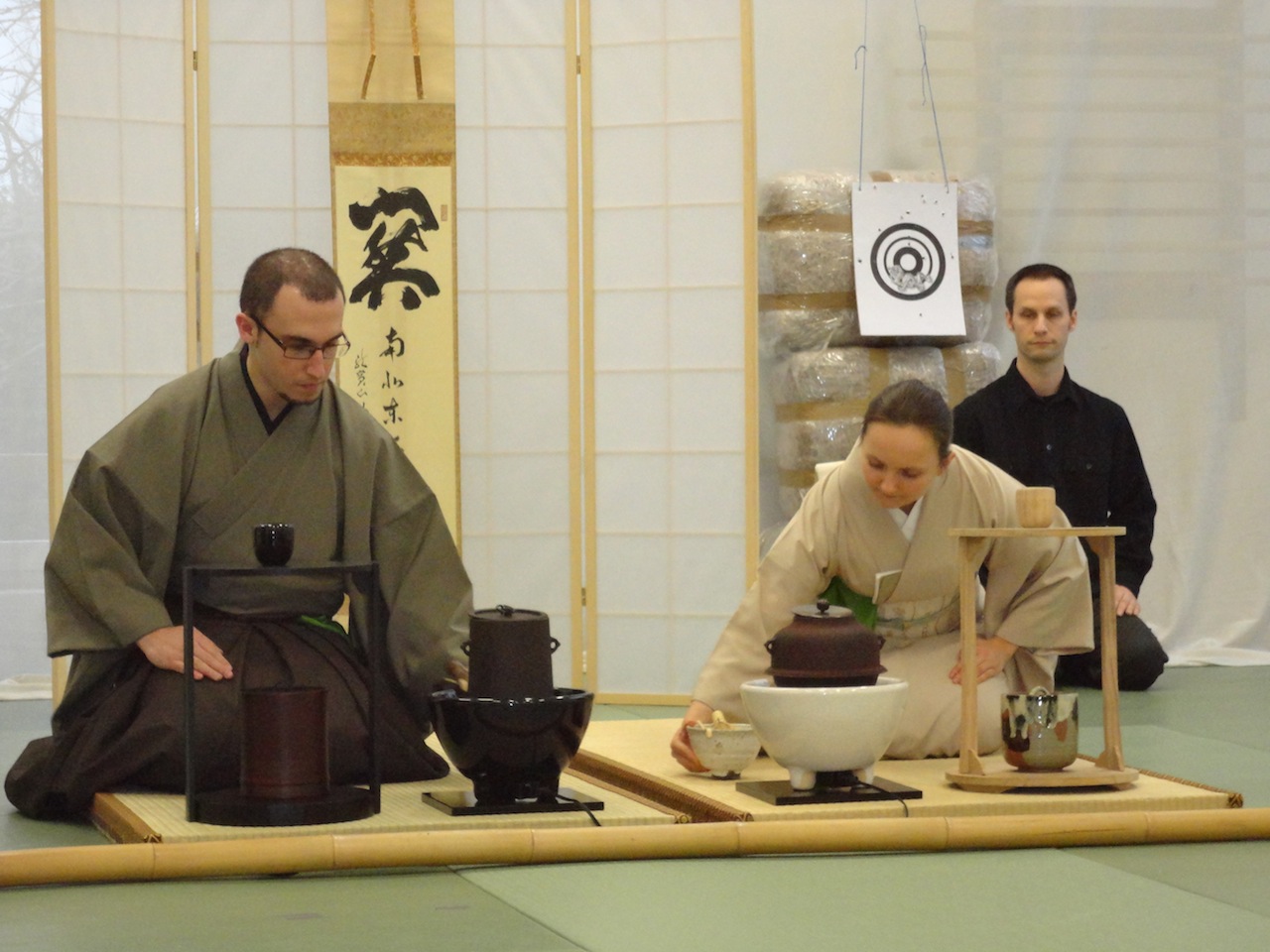 Krzysiek and Ula made tea simultaneously. One with dark, one with light utensils.
The forms used allowed the hosts to make tea in a nearly mirror-image manner, placing the tea out for the guests without getting in each other's way.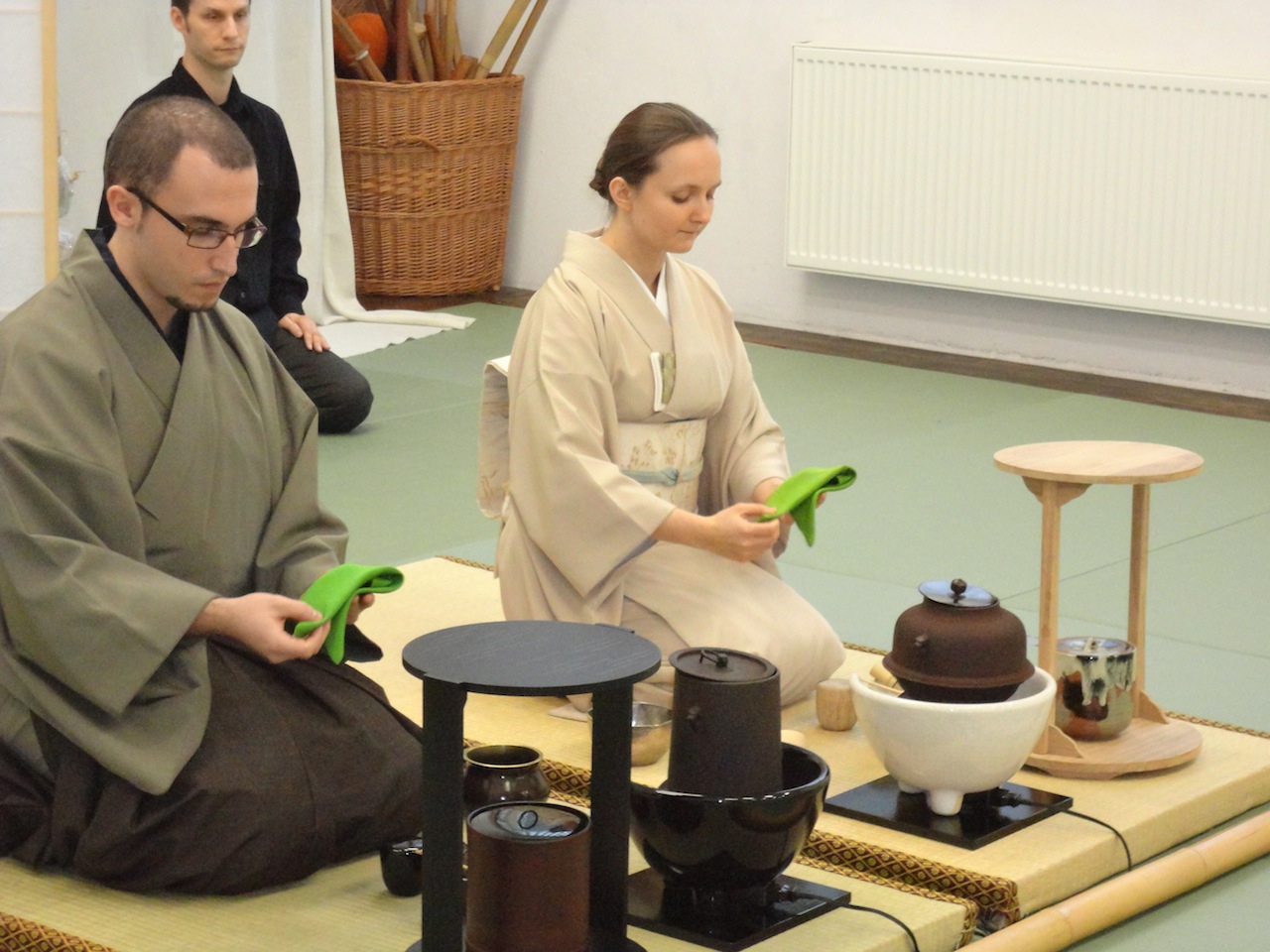 The form with the dark utensils is called hongatte (standard, with guests on the right of the host)
That with the light is called gyakugatte (guests seated on the opposite side than standard)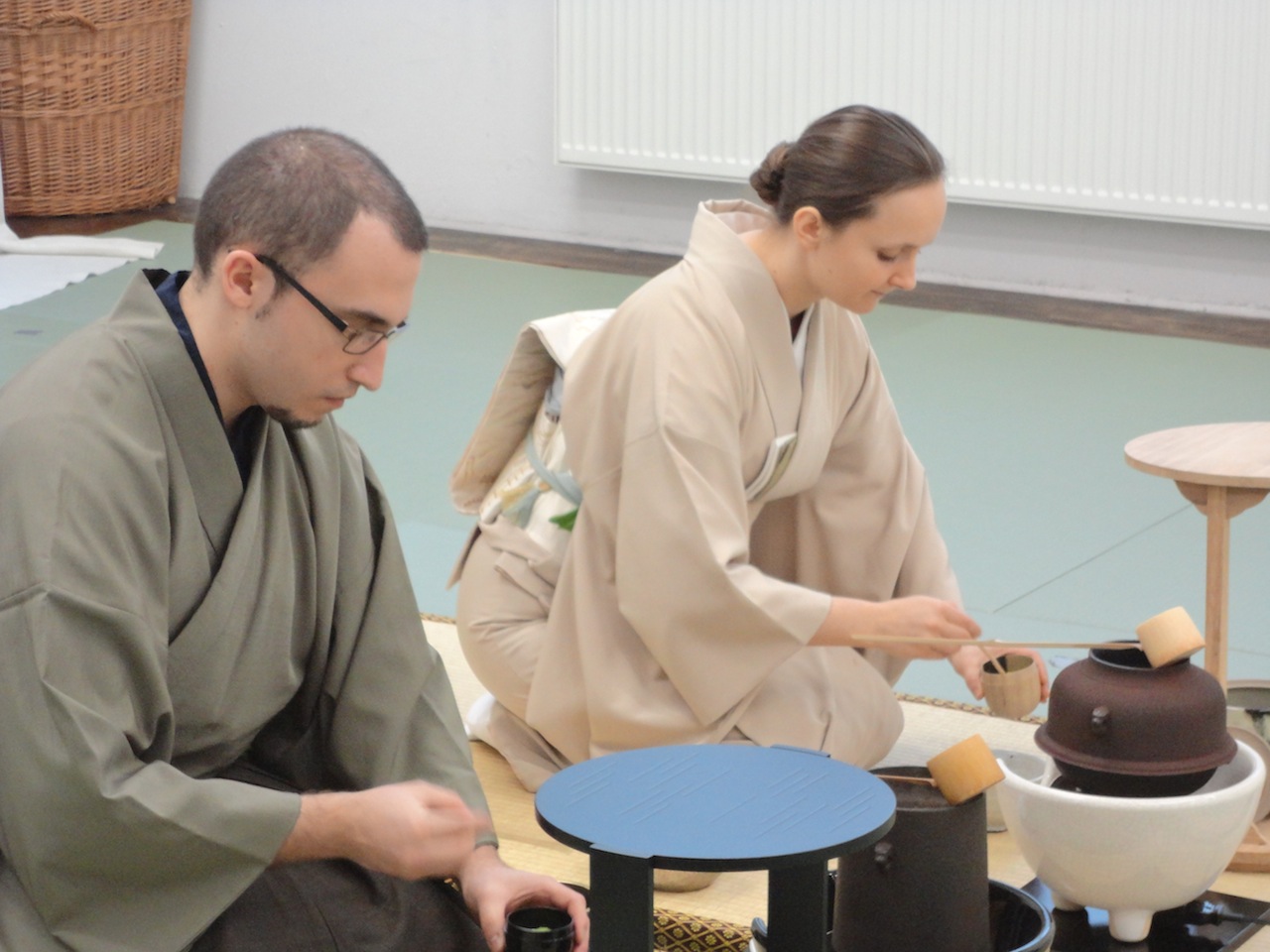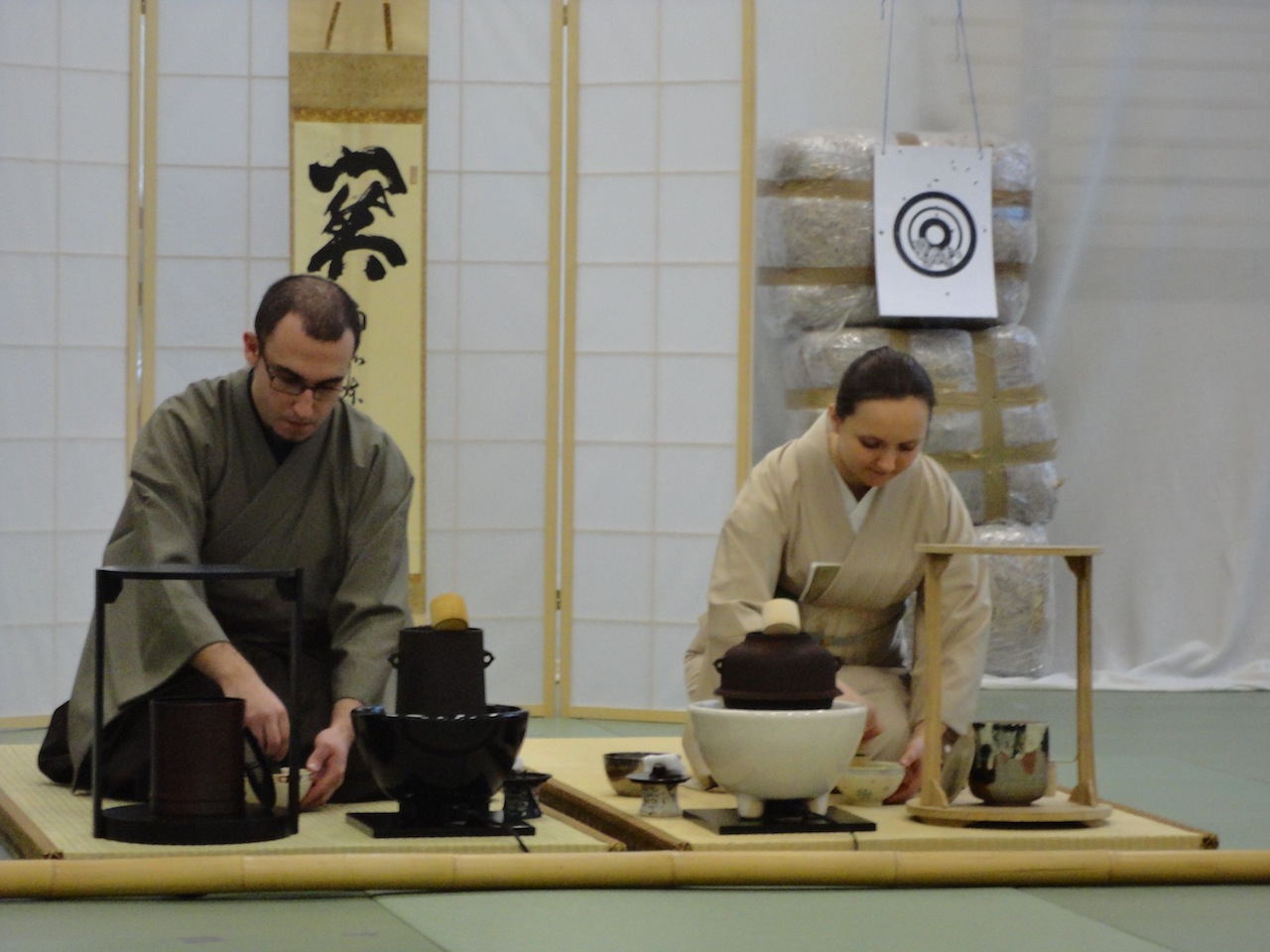 It was indeed a pleasure to share a bowl of tea with other practitioners of the Way. All the best for the New Year to all kyūdō practitioners!