In December we got out of Warsaw a little. On one occasion the Museum in Bielsk Podlaski welcomed us and chanoyu with heartwarming hospitality during their Japanese exhibit.
Here is their site:  www.muzeum.bialystok.pl/bielsk/
Surrounded by two large groups of curious friendly guests it was easy to transmit Rikyu's principles: harmony, respect, purity, and tranquility…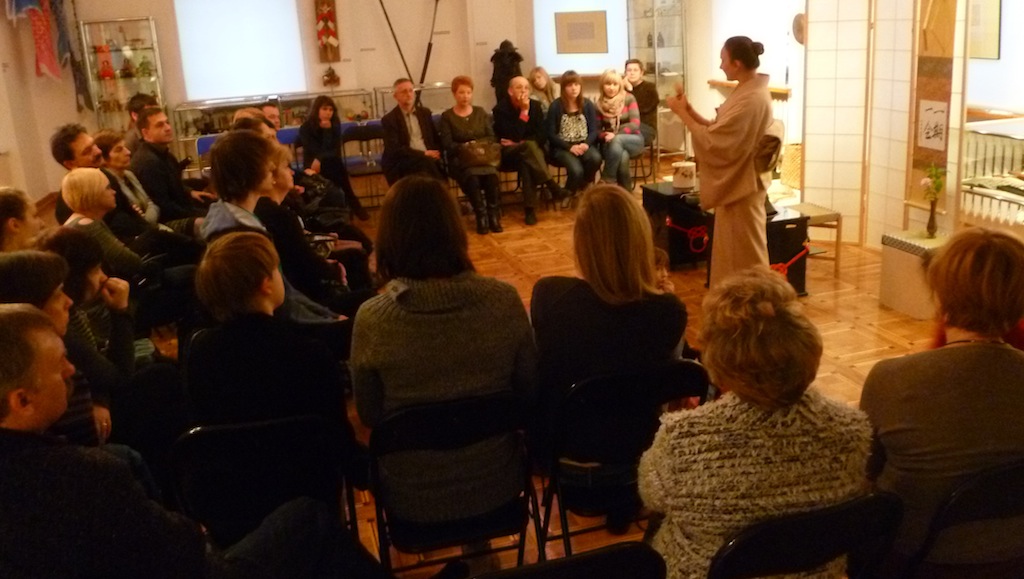 even after the kids took over.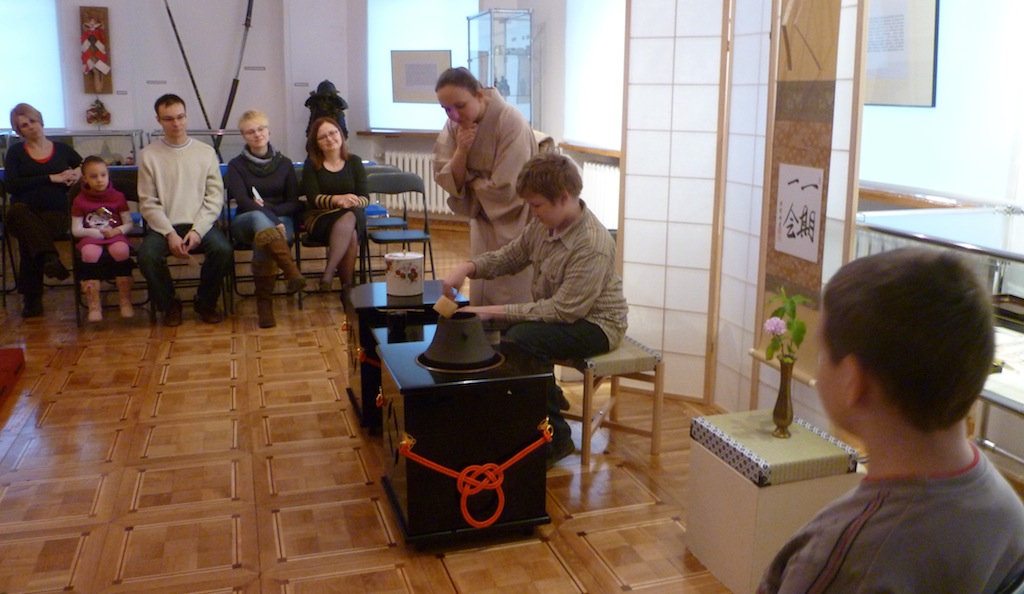 It was great to have so many interested people, especially the children, with which we could share this aspect of Japanese culture.
At the same time there was a ritual towel exhibition at the Museum. http://www.bielskirecznik.pl/
Ula became so inspired that she later tried her hand at embroidery and made her own towel like those in the exhibit. So it was a true exchange of cultures and another memorable meeting.
Thanks again to the staff at the museum for having us.