For the last week of September, Misia, Ula and Aaron were fortunate enough to be able to attend a chanoyu workshop in Italy near Rome.
We first visited the Urasenke center in Rome which has a nice big reception room and three tea rooms for both practice and tea gatherings, a spacious 6 mat, a 4.5 mat and a three mat.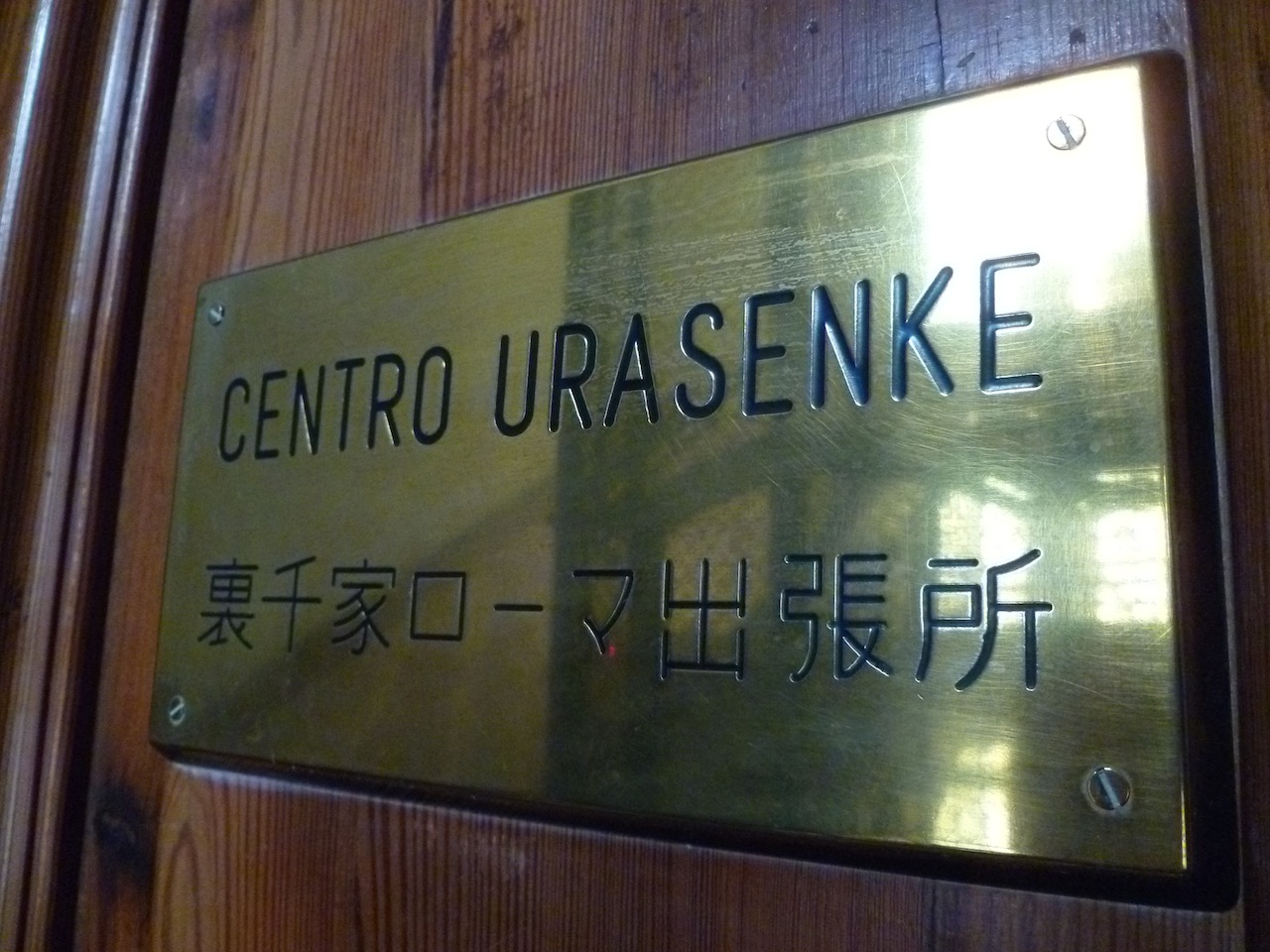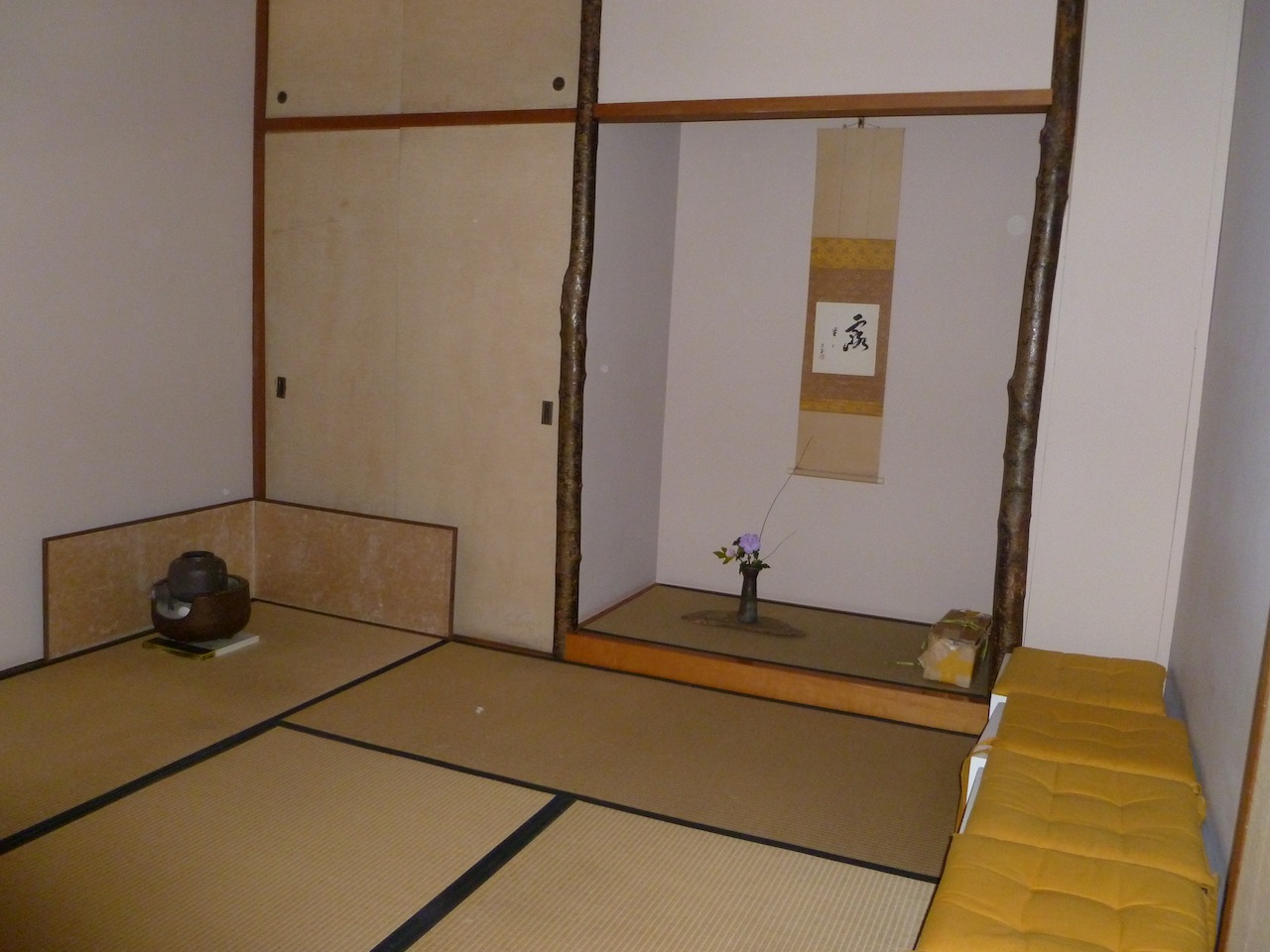 There we met other members of the seminar and headed out to the beautiful Benedictine monastery of Saint Vincenzo.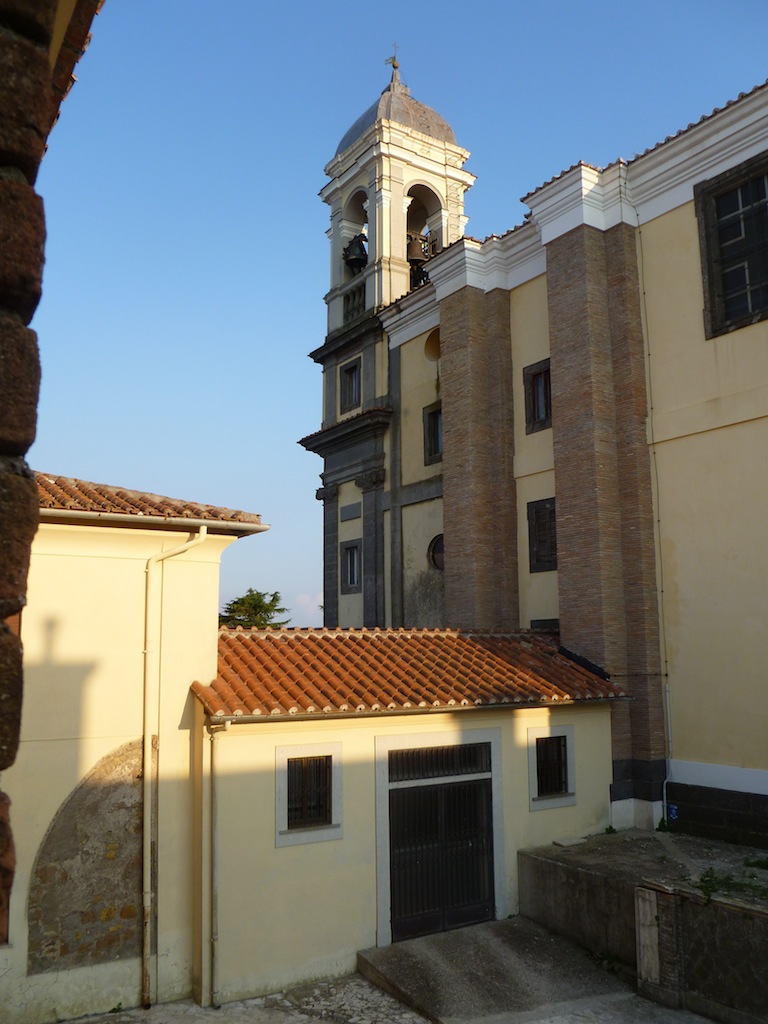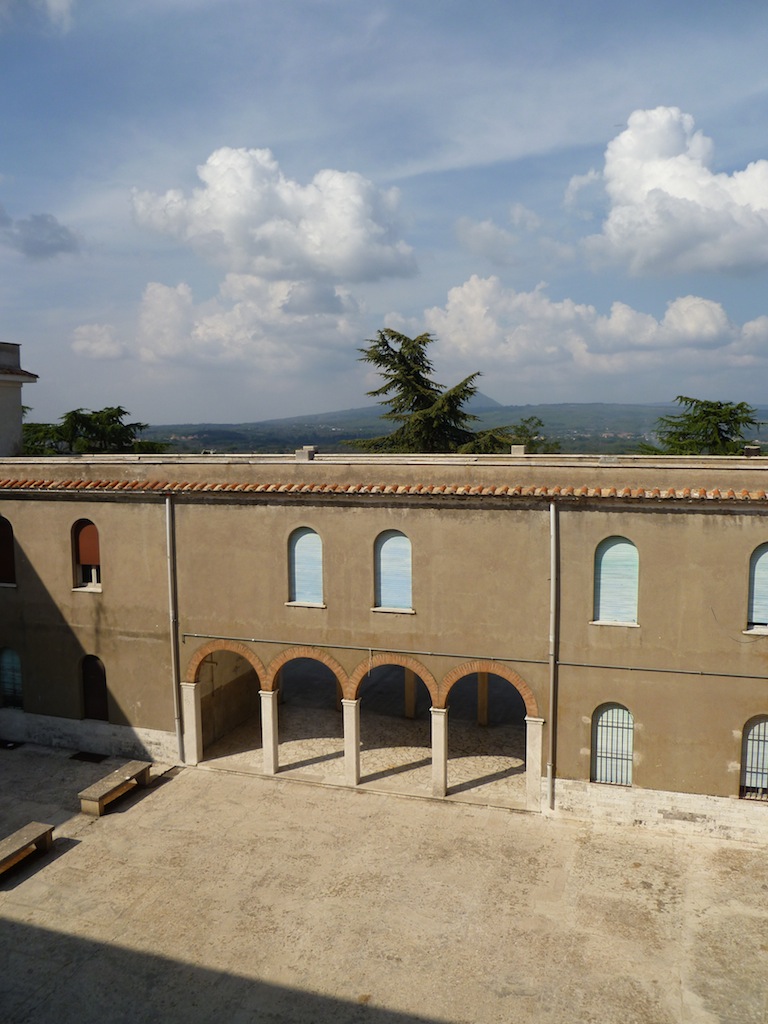 The seminar was led by Nojiri Michiko-sensei who has been the resident instructor in Rome for more than forty years. She has a distinct teaching style based heavily on proper posture both during meditation and temae (tea making procedures). To that end, every day began and ended with meditation (and a lot of instruction on how to sit).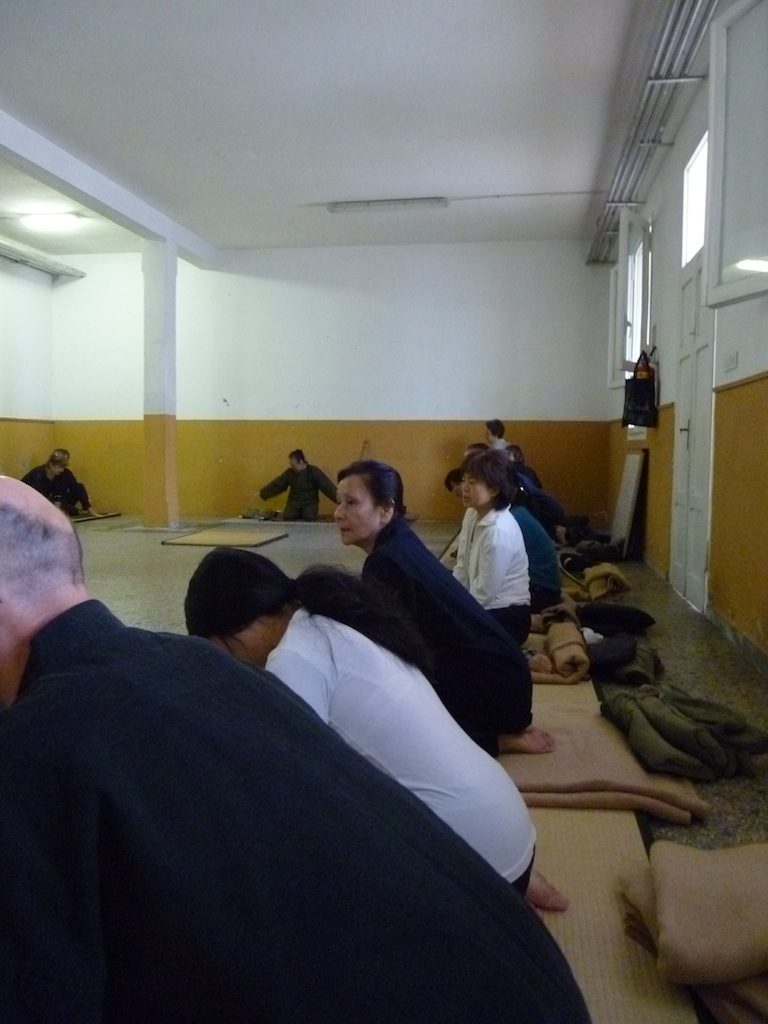 Just after morning meditation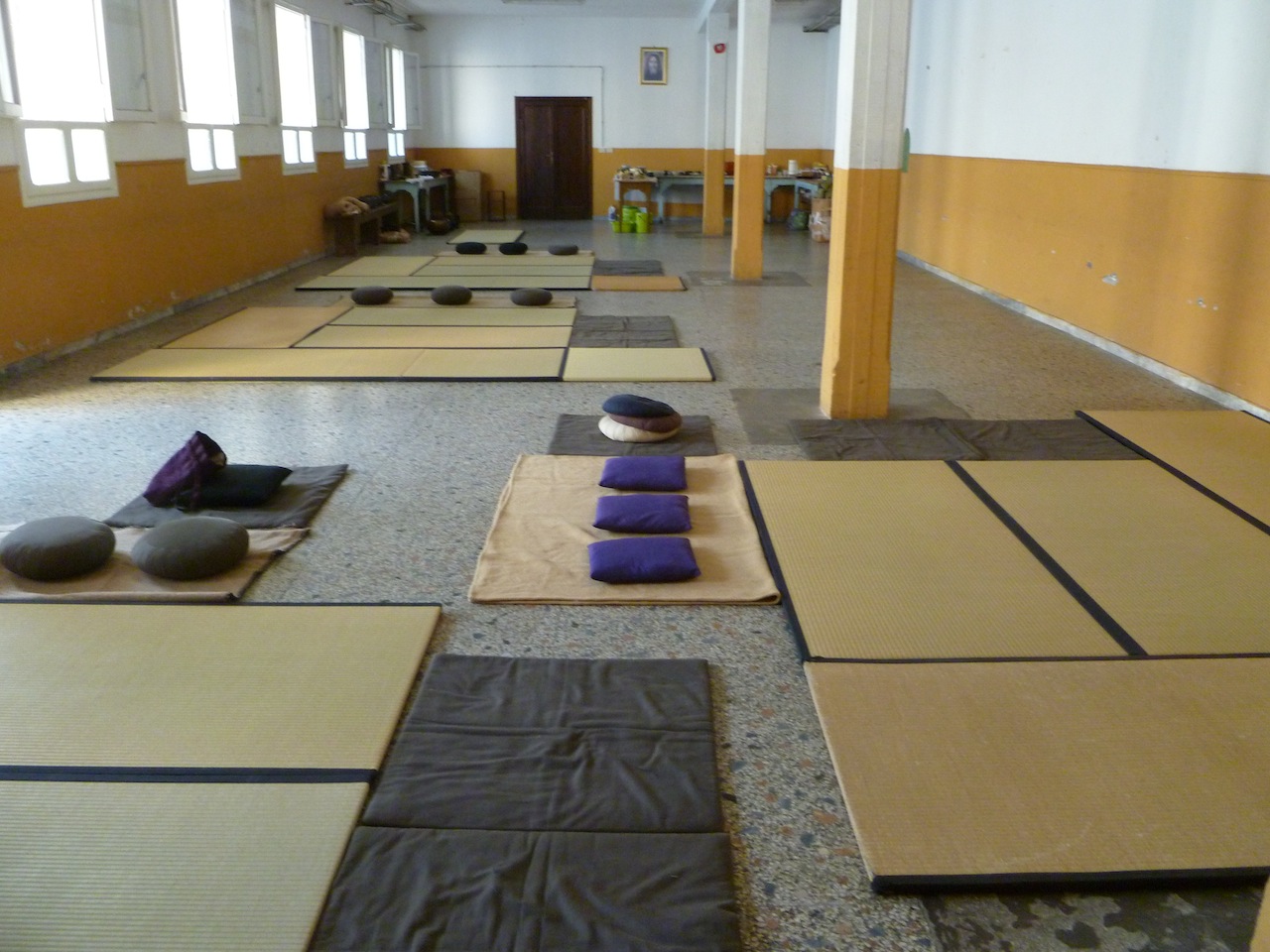 Our practice space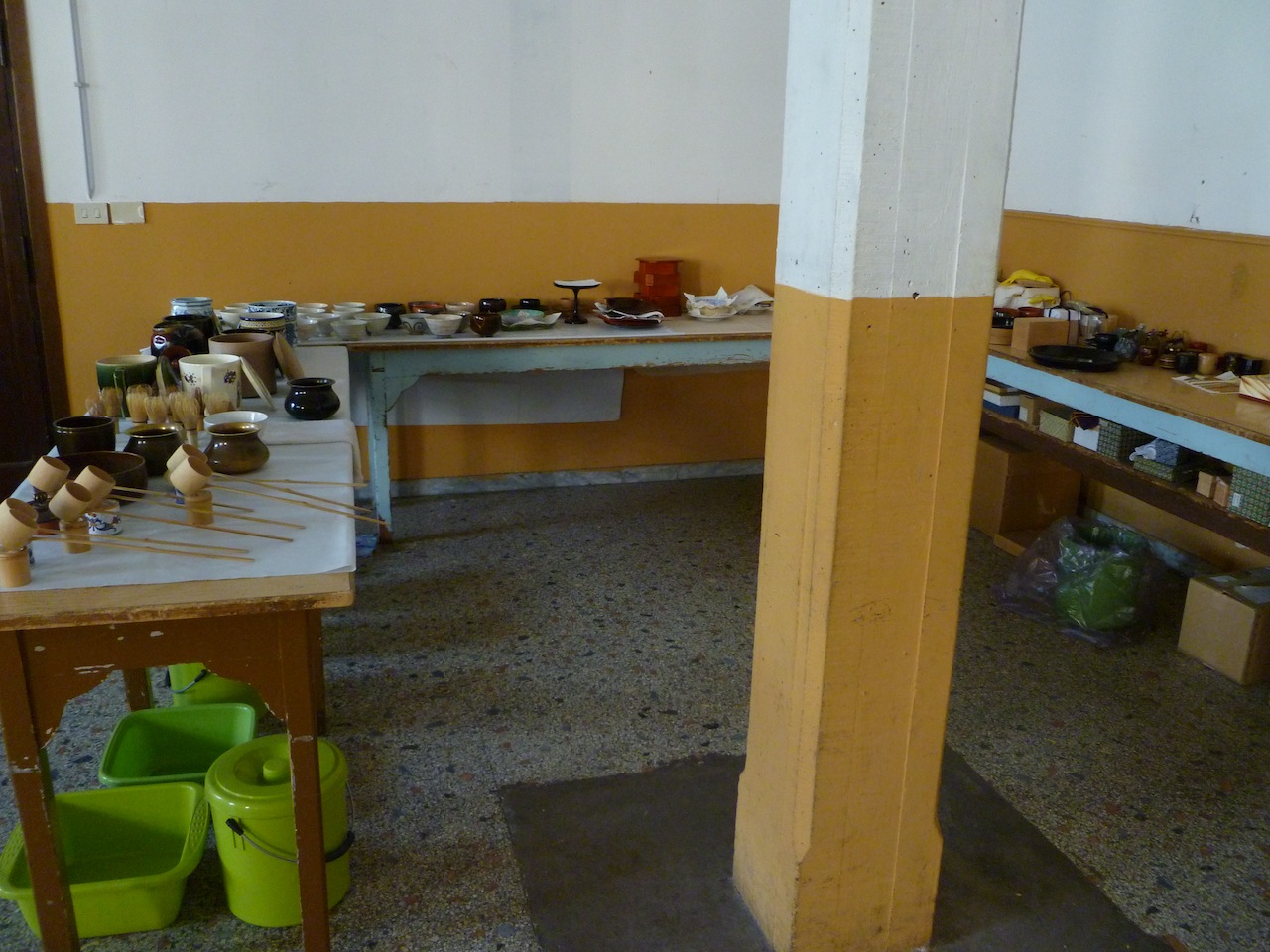 Fully stocked preparation area
During the daily practice, between zazen sessions, the participants were divided into smaller groups working through the entire Urasenke curriculum of temae. But, the focus of the teaching always centered on how to be rather than how to do.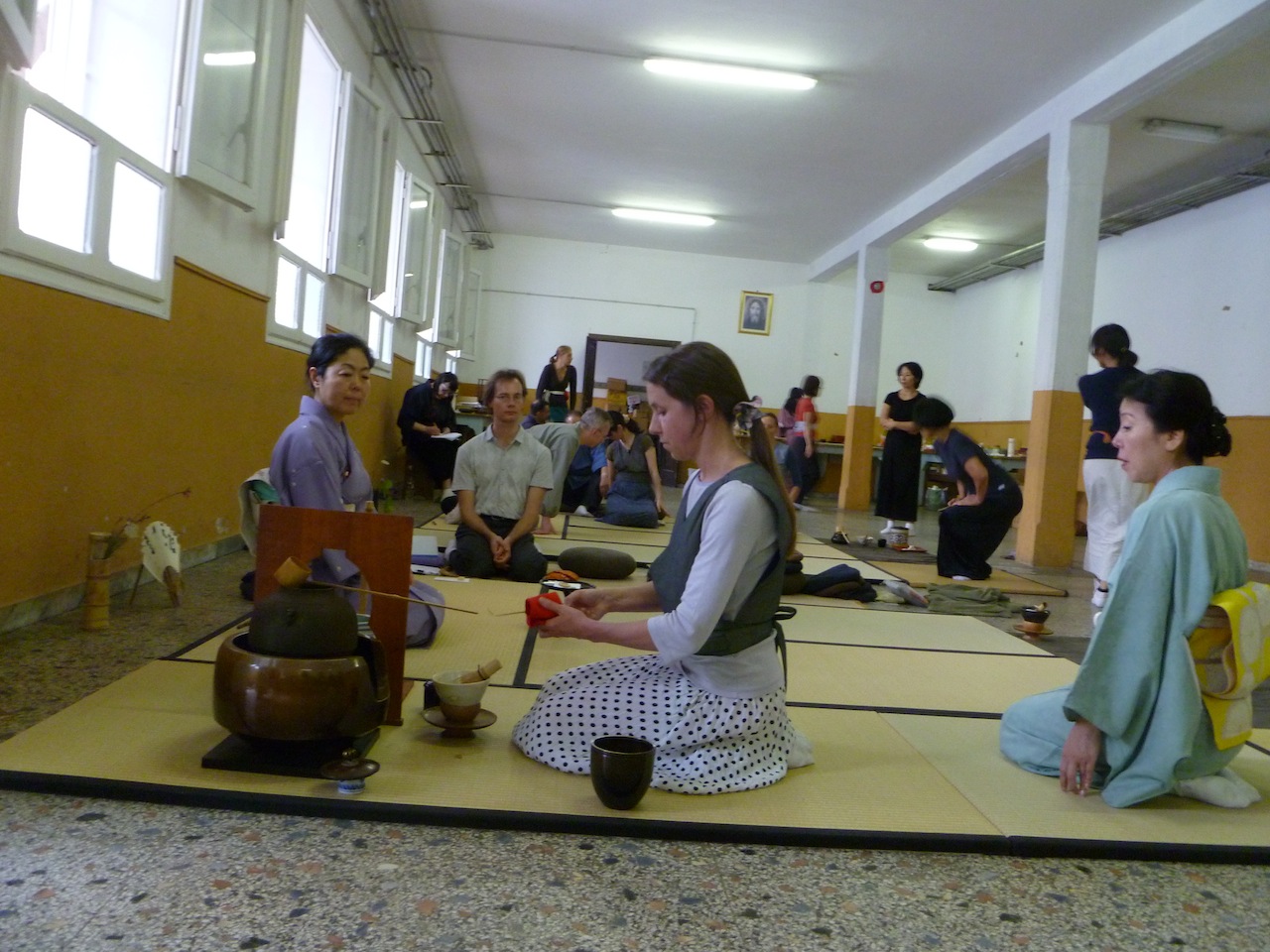 The attendees averaged around forty and traveled from such places as Italy, Spain, Portugal, Germany, UK, Belgium, Sweden, Switzerland, Austria, Czech, Japan, and even Poland.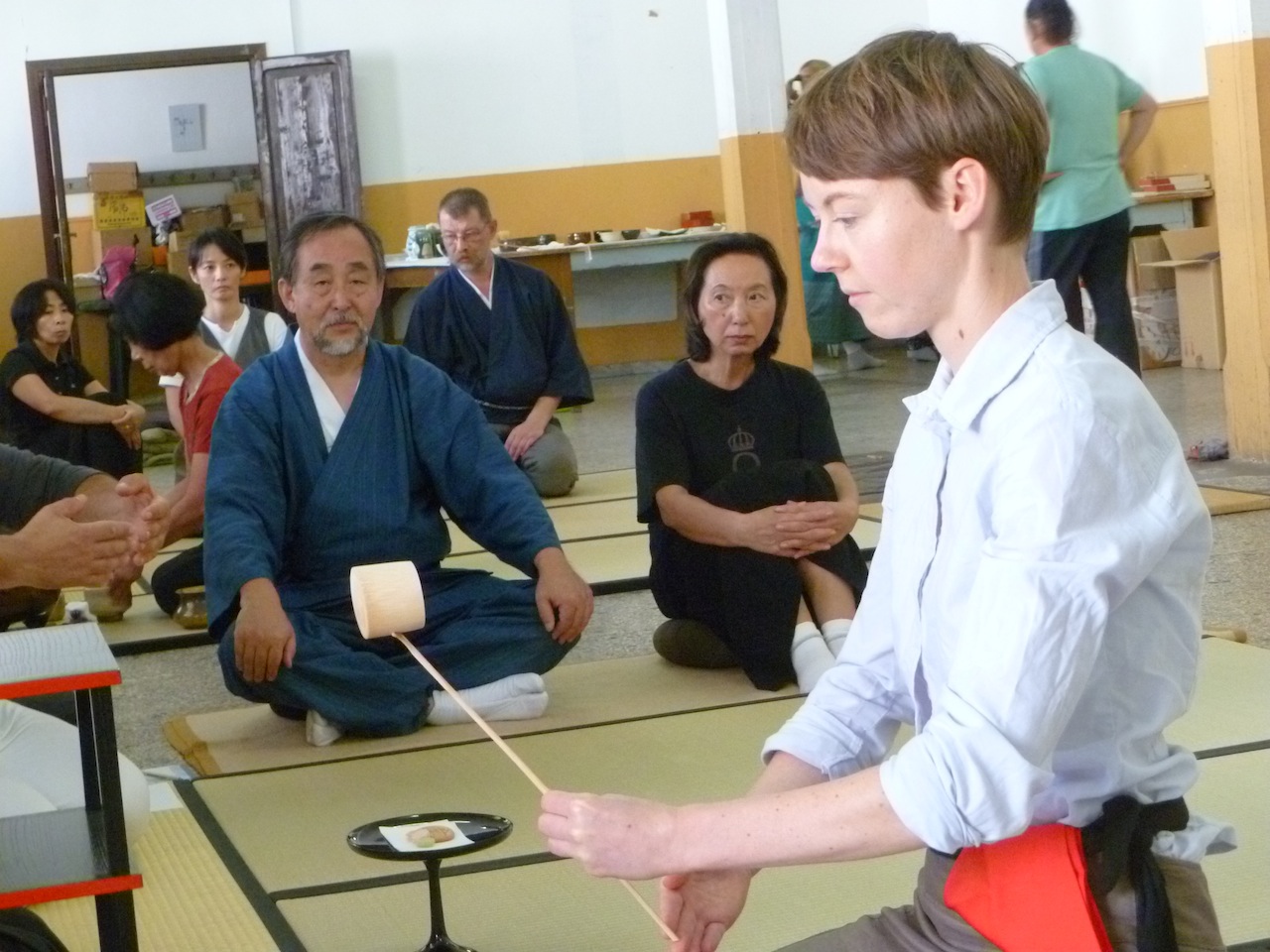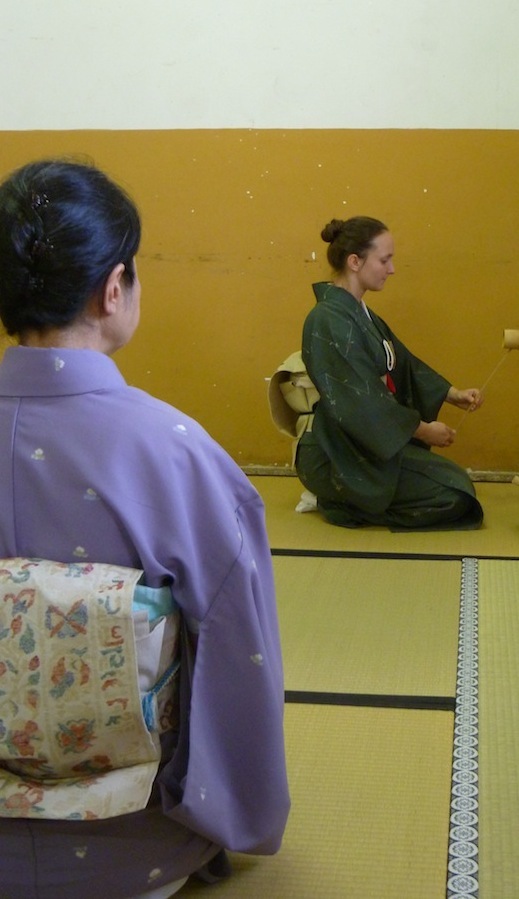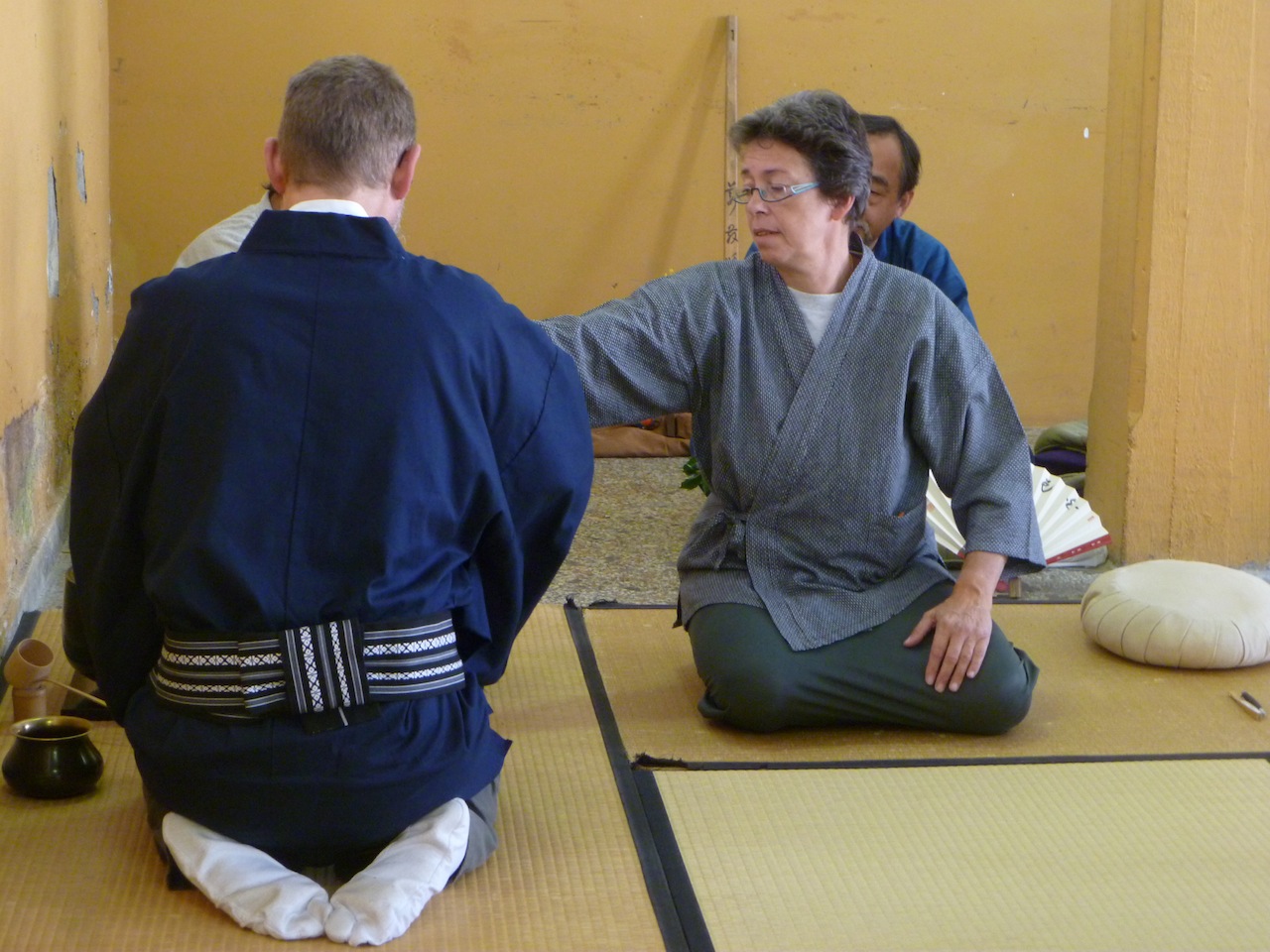 Nojiri-sensei and her teaching assistants were teaching in as many languages as countries represented.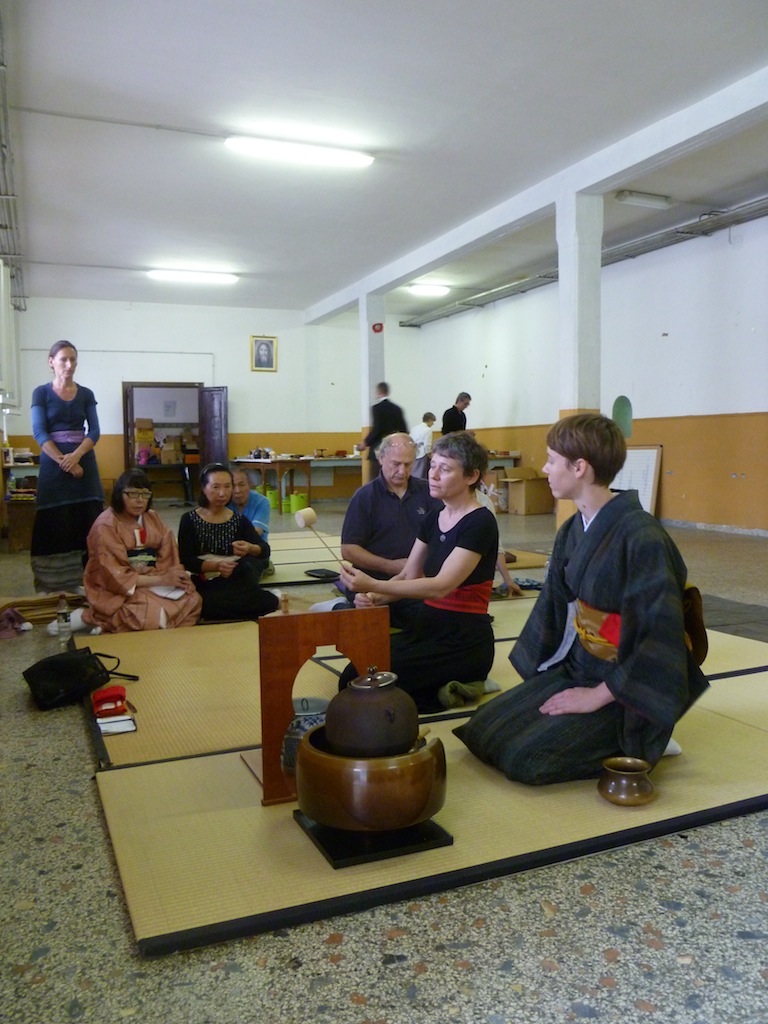 Everyday we burnt charcoal produced in Germany (usually cut the night before use) and did sumi temae (charcoal laying procedures) so every night we got to practice three or four haigata (ash forms).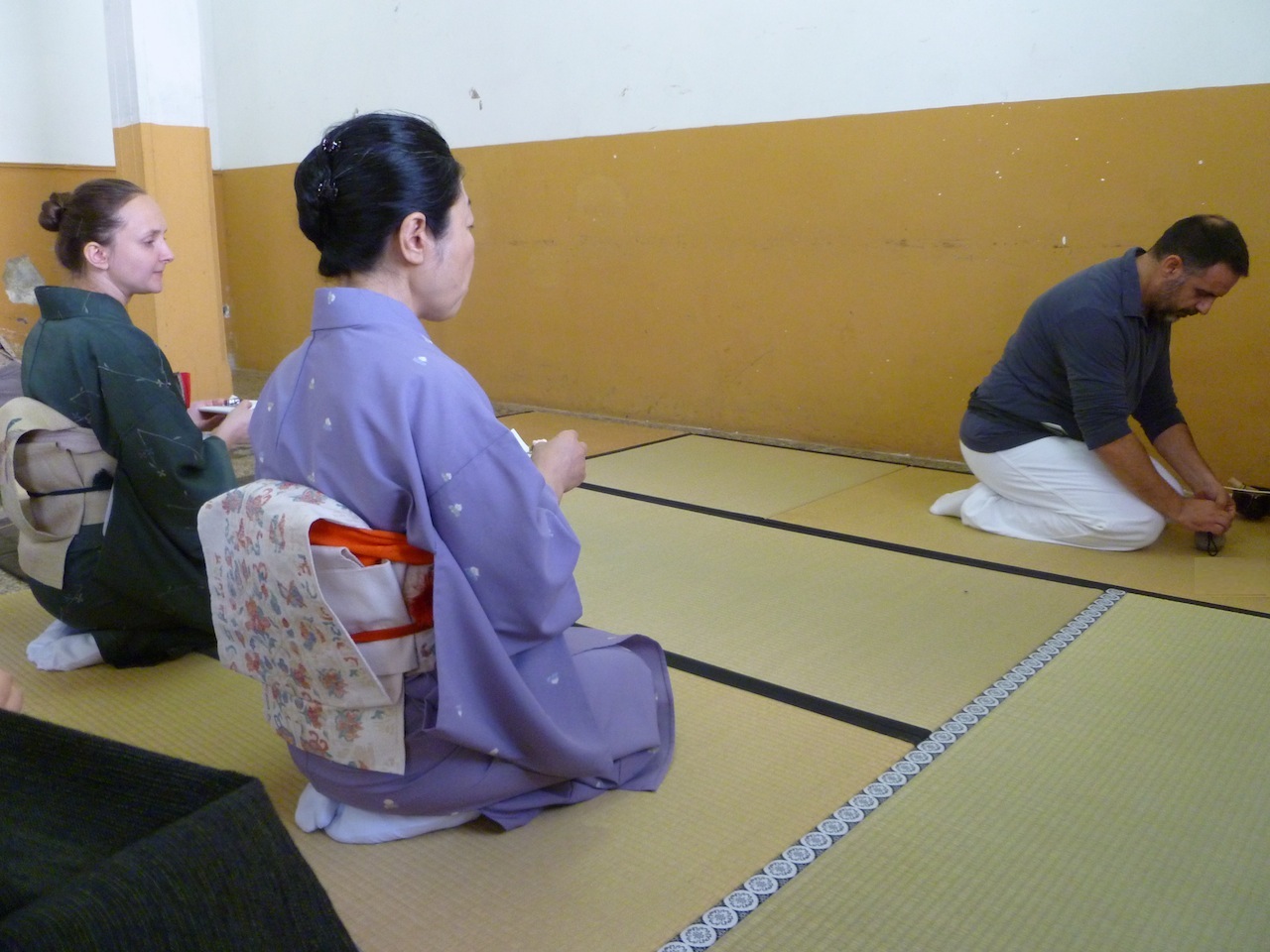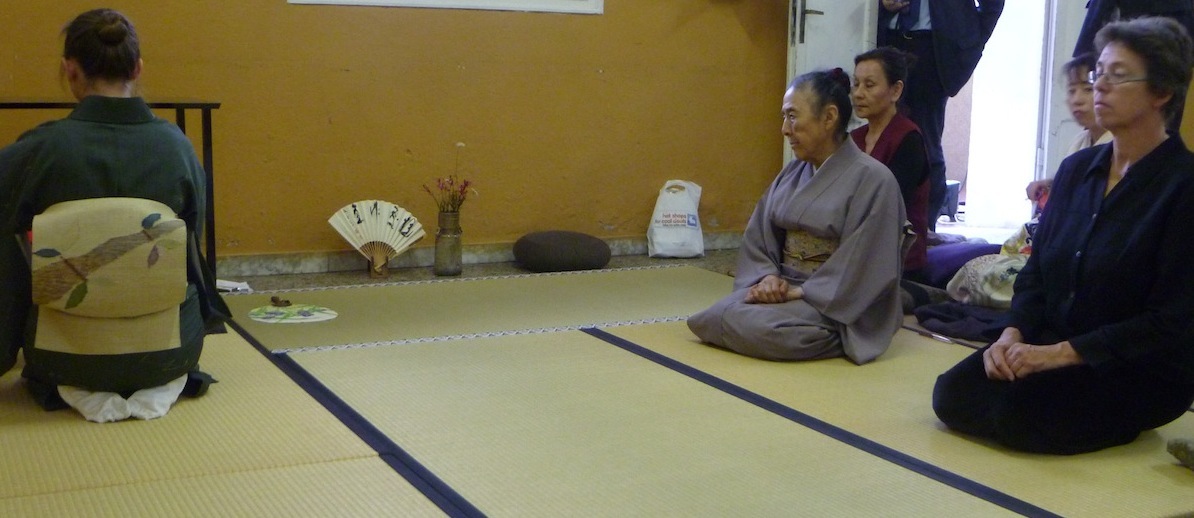 Ula got to make tea for Nojiri-sensei and Chantal-sensei on the last day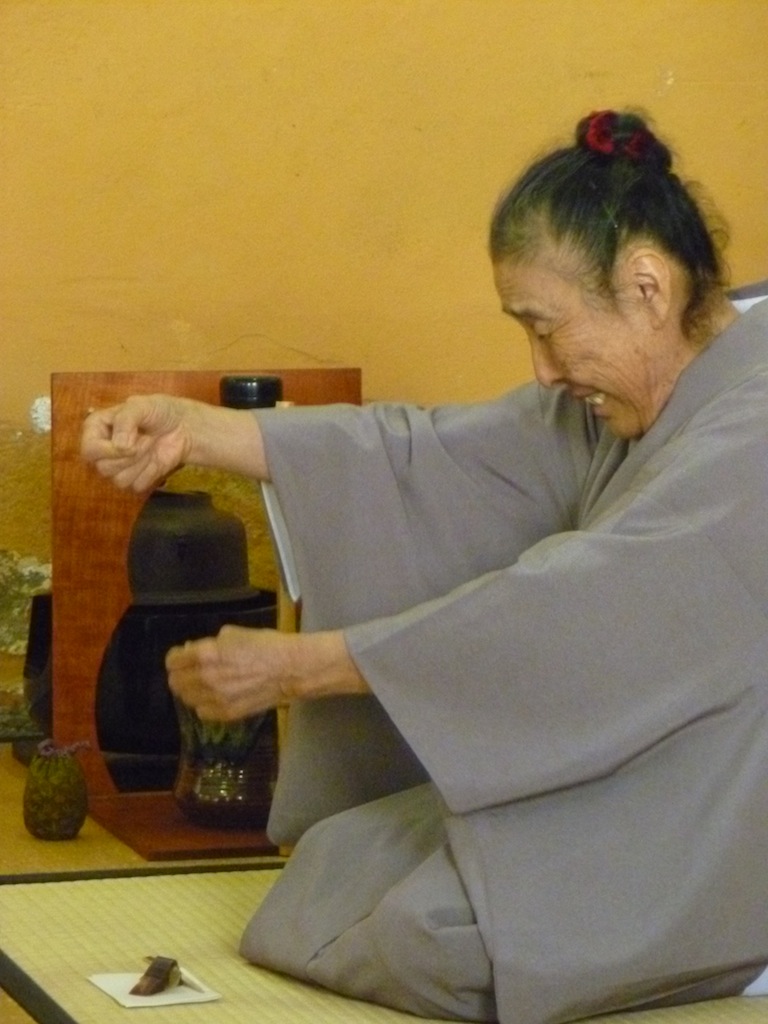 Nojiri-sensei can be funny and strict, has a lot of energy and is very animated in her descriptions and overall teaching style. She is also quite generous with her utensils as well as her personality, we were shown a couple of tea bowls from the 15th (current) and 14th generations of Raku and then allowed to use them in our temae.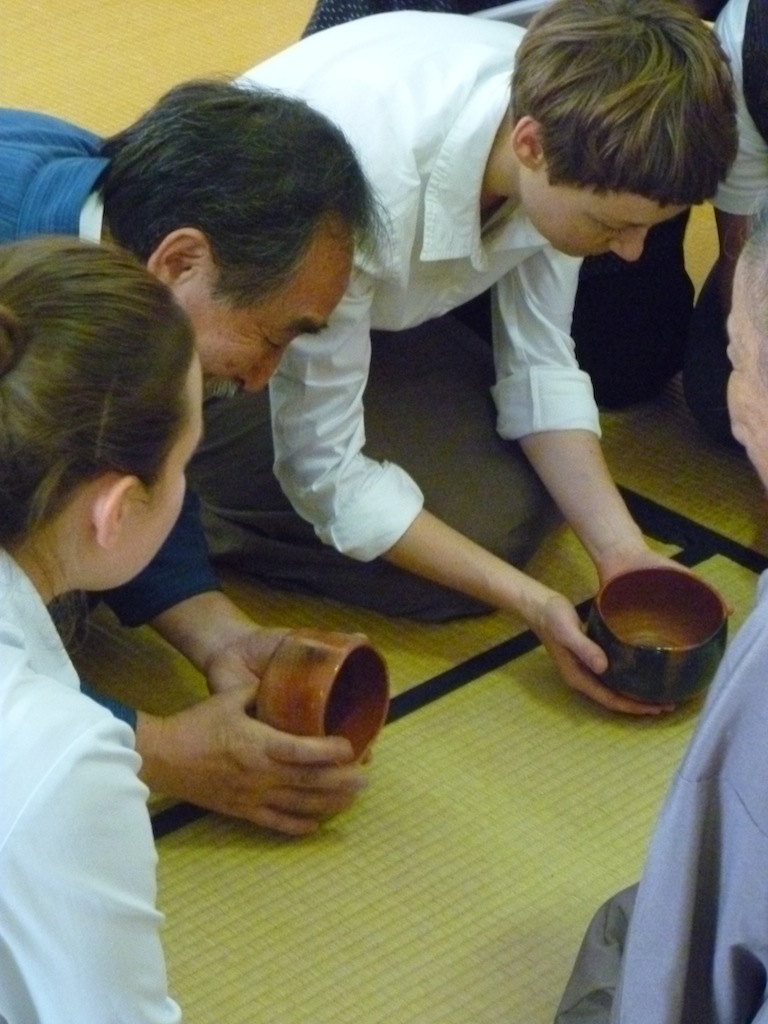 On the last day Nojiri-sensei made a bowl of tea for every participant.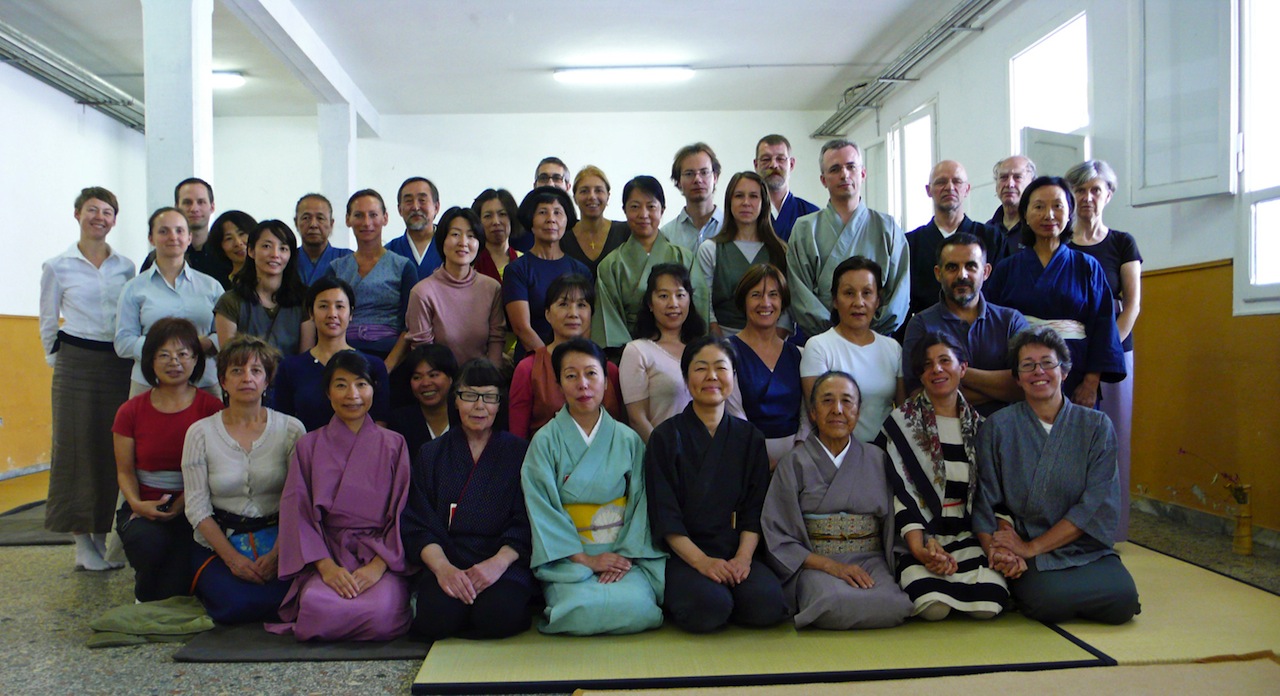 The atmosphere and instruction as well as the food and companionship all added up to a wonderful seminar. We hope to continue having great relations with everyone we met and retain all that we learned. Thanks to Nojiri-sensei and everyone involved.